Setting up a Facebook Business Page can feel like prepping a rocket ship headed to outer space. Don't waste another day poking around Facebook, trying to figure it all out. This article will walk you through everything you need to know to get your Page up and running like a social media marketing pro. But before we dive in, Here are the answers to four commonly asked questions about Facebook Business Pages.
1. What is a Facebook Business Page ?
It is where you manage your brand's presence on the largest social network in the world. Your page allows you to connect with your customers and nurture prospects by:
Responding to customer service inquiries
Collaborating with customers and other brands
Having personal conversations with followers
2. Can I Use a Personal Facebook Profile for My Business?
There are many well-intentioned entrepreneurs out there using personal profiles for their brands.
This is a bad idea.
If you create a personal profile, you'll miss out on a whole suite of content creation tools, analytics, and paid promotional opportunities that come with a Facebook Business Page. What's more, users would need to send you a friend request to engage with your brand.
And you don't want to make it more difficult for your customers to engage with you on social media.
3. How Can I Convert My Profile to a Facebook Business Page?
Facebook allows you to easily create a new Business Page that's based on your profile.
Facebook will copy over your information, profile picture, and cover image. Plus, you can select which friends, followers, photos, and videos to transfer to your new FBP.
What's more, if you convert a verified profile, the verified status will also be moved to your new page.
There is one main drawback: Any video views or other metrics will remain with your profile and can't be transferred to your new Page.
To convert your profile to a Facebook Business Page:
head to "facebook.com/pages/create/migrate".
Click "Get Started" and follow the on-screen instructions.
Your new Facebook Business Page will be published once the conversion process is finished!
Note: If you're currently serving as an administrator for any other Facebook Pages or groups, then you must add more people as admins for those properties.
This is just to make sure those pages and groups are not left without an admin in case anything goes wrong during profile to Business Page conversion. Also Read:
How to Run a Successful Facebook Contest: Contest Ideas
4. How Much Does a Facebook Business Page Cost?
Facebook doesn't even charge a fee to add a storefront to your page! So why does a Facebook Business Page cost nothing? Well, it doesn't.
How to create a Facebook business page
1. Register for a Facebook Business Page
Facebook business pages are created using a personal Facebook account, so you'll need to first log in to your Facebook account. In the right-hand side of the blue toolbar, find and click the "Create" button.
Select "Page" from the Menu, A drop-down list will appear after clicking "Create." Select the first option,
"Page," to create your Facebook Business Page.
Choose a Page Category, You will have the option between two-page categories—a "Business or Brand" or "Community or Public Figure." Most for-profit businesses will want to choose Business or Brand.
Also Read:
Improve Your Facebook SEO: Better search results
2. Enter Your Business Information
Tell Facebook what you want the name of your business page to be. This should be the same as your actual business name. Then, choose a business category that best represents what your business offers. For example, a clothing brand could enter "Clothing," which will then pre-populate a list of related options for you to choose from.
3. Upload Your Profile Picture & Cover Photo
Next, choose a photo to upload as your business page profile picture. Businesses commonly use their logo as a profile picture, but you may use any photo that represents your business and your business' branding. Be sure that your image is clear and doesn't get cropped.
Next, consider uploading a cover photo. A cover photo is the background image that appears on your Page, similar to your personal Facebook account. You want your cover photo to be visually appealing and representative of your business. Your cover photo should be at least 400 pixels wide by 150 pixels tall.
If you are having trouble finding a cover image, you can create one for free using Canva. It includes many Facebook cover templates that you can easily customize without any graphic design skills or knowledge.
You will have the option between two-page categories—a "Business or Brand" or "Community or Public Figure." Most for-profit businesses will want to choose Business or Brand.
Also Read:
What are the Best Photo Editing Apps for iPhone and Android in 2021 ?
4. Identify the Key Aspects of Your Facebook business Page
At the top of your page, you'll see links to the different Page management sections:
Page: The link back to where you are now
Inbox: Where you can manage your messages with other users
Notifications: A summary of your page's interactions
Insights: Where you can track page metrics
Publishing Tools: Schedule new posts and review past performance
Promotions: Manage and track your Facebook Ad campaigns
Have a quick look to familiarize yourself with each of them, and then come back to your page.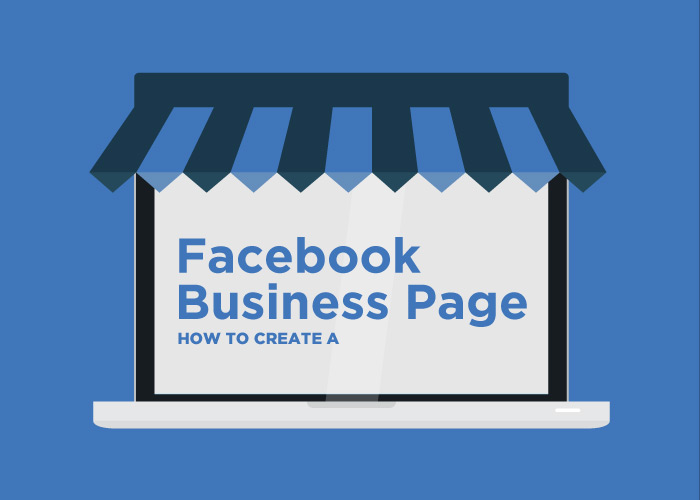 5. Learn How to Login to Your Page
To navigate back to your personal Facebook profile, simply click your name or profile picture in the top blue bar.
Then, wherever you're on the platform, you can access your Business Page admin by clicking the drop-down arrow in the top-right corner of your screen
This will bring up a list of the Pages you manage – just click the one you want to use!
6. View Your Facebook Business Page Settings
Now that you're familiar with your new page let's take a look at the Settings.
Facebook gives you a lot of options:
But thankfully, these settings are all fairly straightforward, and you can leave most of them as they are.
For now, have a read through the settings and change anything that seems particularly relevant to your business.
For example, if you sell children's toys, you may want to turn on the profanity filter. Or, if you have an international target audience, be sure to enable the ability to write posts in multiple languages.
7. Add and Edit Page Roles
If you have other members of your team who you'd like to manage your Business Page, you add them to the settings.
First, click "Page Roles" in the left-hand sidebar. Then type in their name or email address to find them.
Next, Facebook's drop-down menu provides five different page roles for you to choose from:
Admin
Editor
Moderator
Advertiser
Analyst
Each one allows page managers to access and use certain features. To understand the differences, choose one of the options and read the description under the bar.
8. Change Your Facebook Business Page Template
Facebook provides ten different Facebook Business Page templates for you to choose from. Each is tailored to best suit the needs of various organizations and individuals.
Standard page
Business
Venues
Movies
Charity
Politicians
Services
Restaurants and cafes
Shopping
Video page
To access these, click "Edit Page" in the left sidebar, and then underneath "Templates," click "Edit."
To find out more about each template, just click "View Details" as you scroll through the options. The primary difference between the templates is the links in the tab section and the buttons on the toolbar.
For instance, choosing the "Shopping template" will add a "Shop" button on your Business Page. Clicking it will display the products you've added to your Facebook Shop.
It's best to choose the business template unless you have a specific reason to select one of the others.
Of course, you'll still get the option to move tabs around, i.e., customize the order they are in and which tabs are visible.
Once you've selected a template, Facebook then provides a tour to help you familiarize yourself with it.
9. Add and Rearrange Your Tabs
After taking the tour, scroll down to see your Facebook page tabs.
you can change the order of your tabs or add new ones for your particular needs.
Remember, these are the tabs that show up underneath your profile picture in the left sidebar of your page.
Also Read:
How to increase your Facebook engagement in 2021 ?
10. Create a Facebook Business Page: Username
Facebook Business Pages allow you to choose a unique username to use on the platform.
To set this, click the "About" tab in the left sidebar, and then click "Create Page @username."
Branding 101: Use your business name.
Remember, this name will be seen and used in many of your Facebook interactions. Plus, it's what people will use to tag your Page in images and posts.
You want to make it easy for people to find you.
However, your business name may already be in use by someone else. If this is the case, Facebook will tell you and display a red "X".
In this instance, you'll need to get a little creative.
If your business is locally-focused, try adding your location to your business name. For example, "@SkyrocketApparel" could become "@SkyrocketApparelLondon." Just make sure that the brand name isn't trademarked.
This can also help to build trust and credibility among your local followers.
Alternatively, you might be able to add a suffix that describes the type of business you are.
Whatever you choose, keep it simple and memorable.
11. Input Your Information into the About Section
Next, input your business information in the About section.
Make sure to include your mission statement as well as links to your website and other social media profiles in this section.
This will help people find your Facebook Business Page, and provide additional context when new followers are keen to learn about your business.
12. Add Your Story to the business page
This is showcased prominently on your Facebook Page in the right-hand sidebar.
To edit your story from the "About" tab, just click "Tell people about your business."
Facebook allows you to include three elements:
Header image
Title
Body text
Most brands will simply copy and paste their website's "About Us" page to this section. Once you've finished creating your Story hit "Save," and don't forget to publish it when you're ready. It's easy to make edits in the future.
13. Add a Call-to-Action Button to your page
Don't skip this step.
Your Page's call-to-action (CTA) button is one of the best opportunities to capture prospects and leads. you should defiantly do this for better Facebook marketing.
Most business page templates will display the "Send Message" button to start.
To change this, click the pencil icon and then click the "Edit button" on the drop-down menu that appears.
Facebook provides different CTA options to choose from:
Make a booking with you
Contact you
Learn more about your business
Shop with you or make a donation
Download your app or play your game
If you run an ecommerce business, it's best to choose "Shop with you or make a donation." You can then select "Shop Now" or "See Offers."
Once you've chosen your CTA button, click "Next."
Then, you can use the button to link to your website or to send customers to the Shop section of your Facebook page.
If you'd like to allow people to shop on your Facebook page, you need to integrate your Shopify and Facebook accounts.
For now, you can just input your website link and then click "Finish."
14. Create Your First Post and Pin It to Your Page
Facebook allows you to pin one post to the top of your page so that whenever users view your page, it's always the first post they see.
Facebook provides plenty of post options.
Use this opportunity to promote your current offer or a key value proposition. Once you've created your post, click the three dots indicating the drop-down menu, and click "Pin to top of page." You can check it's worked by looking for the blue pin icon.
15. Add Photos and Videos
Before you begin promoting your Business Page, it's best to upload some content for new viewers to check out.
To add photos, simply click the "Photos" tab, and then click "Create Album."
And to add videos, just click the "Videos" tab and then click "Add Video."
Also Read:
Best Instagram Video Editor Apps in 2021
16. Include Additional Business Details
In the left-hand menu, find and select "About." This is where you will input information that tells readers about your business, from ways to contact you to your products or menu. Enter all pertinent information, such as your website, hours, and contact information. It's not uncommon for a business' Facebook page to rank higher in organic search than their website, given Facebook's domain authority. Keeping this in mind, it's important to complete all information, as it may be a potential customer's first point of reference for your business.