On a typical day, a person will turn to Google to search for different topics. However, in 2015, Facebook's own search engine yielded approximately 1.5 billion queries a day. At the time, it had more than two trillion posts from users, pages, events and so on. Facebook's desire to become a powerful search engine lead us to learn more about optimizing Facebook SEO.
Facebook SEO
Given the large amount of traffic on Facebook as well as the social giant's plan to become a popular social media search engine, every business should use their Facebook page as a second landing page.
When it comes to ranking at the top of search results, Facebook search engine optimization (SEO) plays an indirect role. That indirect role, however, is tremendous. Which is why companies need to make it a part of their Facebook marketing and social media marketing strategy.
Are you familiar with the idea of Facebook Page SEO optimization? It's a practice of applying basic SEO techniques to your business's Facebook Page in order to increase its organic visibility – both on Facebook and in search engines.
Want to learn how it works and how you can apply it to your own Facebook Page? Read on to find out!
Using SEO to drive traffic to your Facebook Page
Pages hosted by Facebook tend to rank well in search engines, including Yahoo! and Google, particularly when users search for businesses or people. In addition to making your content easy to find on Facebook, consider making your content easy for Google and other search engines to find and index.
Here are some practices to help you optimize your Facebook Page for search engines:
1. Set up your location page to optimize Facebook SEO
When you first start creating your company's Facebook page, you want to set up a location page to start. Setting up a single location page makes it easier for your team to add other locations in the future.
What is a location page, though?
Your location page associates your business with a specific location. If you're an enterprise, a location page is essential. Even if your company only has one location, a location page can differentiate you from businesses with similar or identical names.
Location pages help with searches too, as Facebook displays results based on user locations.
If you have multiple locations, location pages can also help you gather reviews and ratings for each store. With excellent reviews and ratings, you can motivate users to visit your business.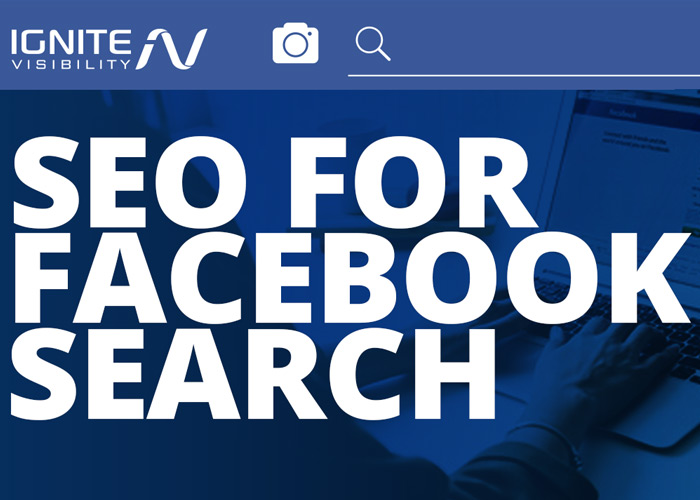 After you've gained access to your location pages tab, fill each location out with their proper:
Name
Address
Phone number
Username
Category
Website address
Email
About
1. Choose the right name for Facebook optimization
Your name says it all.
That's why you need to be extremely careful and picky when it comes to choosing the name of your Facebook Page.
Remember that once you pick it, there's no way back. You'll be stuck with it for all eternity.
One of the basic SEO rules says that you should use keywords throughout your content, and this means that they should be featured in your Page name too.
But, don't get carried away and overstuff it because you'll come off as too spammy. This practice is bad both in terms of internal Facebook algorithms, and the engagement of your followers.
Also Read:
Verified Badge on Instagram , twitter , Facebook & TikTok
3. Personalize your page URL for better Facebook SEO
Your Facebook page URL can appear one of two ways:
A messy jumble of numbers and letters (facebook.com/52323rdaf2/)
A direct representation of your brand (facebook.com/webfxinc/)
Personalizing your URL makes your Facebook page easier for users to find. It can also serve as a trust signal, confirming that your page is your business. This trust signal can encourage users to follow, like, or interact with your company.
If you want to personalize your URL, you can start by creating a custom username. A username updates your URL, as well as appears on your page, below your page name.
Facebook does have some rules when it comes to usernames, including:
Have at least five characters
Contain only alphanumeric characters (A-Z and 0-9) and periods
Adhere to Facebook terms
Must be unique
4. Facebook search engine optimization: Keep Business Operating Hours Accurate
It's essential to enter your business hours, but it's equally important to update them whenever they change.
When adding new location pages, make sure that the correct hours of operation and days open are correct, as some may vary.
Facebook does not let you customize hours for holidays or other special events. If you have custom hours for holidays and special events, then take advantage of utilizing Facebook posts or advertising to convey this message.
For example, if you're experiencing inclement weather or have a special event, promoting a new product you now sell, create visually appealing posts and pin them to the top of your Facebook page, so it's seen by those visiting your page.
Also Read:
How to get verified on Facebook?
5. Optimize your company's about section to improve your SEO
The about section is a useful area to optimize a Facebook business page.
In your about section, you can incorporate one to two keywords that relate to your business, services, or products. When you optimize your about section, it can help your company appear in Facebook search results.
For example, if a user searches for "pizza" on Facebook, the search results include a variety of nearby pizza places. These search results depend on not only your about section but also your essential business information, so make sure you optimize both areas.
6. Keywords for optimizing a Facebook business page
Keywords are essential elements of your Facebook Page SEO optimization, and you need to use them strategically.
Now, by "strategically", we mean avoiding the shady practice of keyword stuffing, and thoughtfully including keywords in your Page:
About section
Description section
Headline
Photo captions
Notes
Updates
Use your regular keyword research tool, such as SEMRush or Ahrefs, to find the most effective keywords for your business.
It's a good idea to opt for long-tail keywords which won't bring you too much traffic and top-10 Google rankings, but they will make sure that people who visit your Facebook Page are ready to convert.
In practice, this means using a highly specific keyword like "paleo recipes for beginners" as opposed to the broader "paleo recipes."
Double-check the keywords of your choice by running a search in Facebook.
7. Right Profile & Featured Image for Facebook
Facebook Pages give you a great opportunity to reflect your brand.
One way of customizing your Facebook page is using not only the profile/avatar feature but taking full advantage of the featured image section.
You can now not only just upload a photo in the featured image/banner section, but now you can be creative and utilize video or create a slideshow.
This is a great place to promote testimonials or your team that serves your customers.
According to Facebook, "Cover photos can't be deceptive, misleading or infringe on anyone's copyright."
Read through Facebook's guidelines to get a better idea of what you should abide by.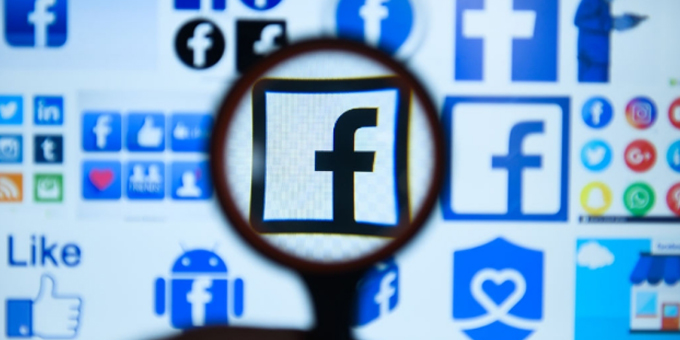 8. Facebook SEO: the Power of Backlinks
Backlinks are another crucial element of your Facebook Page SEO optimization.
The fact that authority sources link back to your content is a strong indicator that your content is relevant and valuable. Google likes it when multiple trustworthy sources vouch for the reputation and value of your website.
Don't forget that backlinks from random sources can hurt your reputation and rankings.
When it comes to Facebook, it's important to state that although it's hard to build links which would point to your Page, it's not impossible.
9. CTA button for your business page's SEO
Facebook also offers the option to add a call-to-action (CTA) button on your page. This button appears beneath your cover photo and can help with driving leads and sales, as well as improving customer service.
Potential uses for CTA buttons include:
Book an appointment
Contact a team member
Make a donation
Download an application
Shop products or services
Our Facebook page, for example, features a CTA button that invites users to contact us.
Also Read:
How to Connect Facebook Business Suite with Instagram and Messenger
10. Engage Your Audience with Facebook Messenger Bots
Although Facebook is a pretty interactive channel, you can go the extra mile and start communicating with your audience on a more personal level using Facebook Messenger bots.
These chatbots will allow you to talk to your customers directly and in real time. As a result, you don't need to cut through the noise of the overcrowded newsfeed and can successfully reach your followers every time.
Apart from providing users with the first-hand information about your business and products, you can also provide customer support, thus improving their experience with your brand.
Remember – the better the experience customers have with your brand on social media, the higher the chance they will use search engines to visit your website later.
And the more people search for and clicks on your web in the search results, the better your ranking!
Why does Facebook Search engine optimization matter?
As you can see, Facebook SEO optimization plays a significant role in social media marketing.
With more than 1 billion daily users, Facebook offers access to a massive audience. If you don't optimize your page, however, it's difficult for users to discover your company through search results on Facebook.
When users find your business on Facebook, you can guide them through your buying funnel. Whether they're looking to learn more about your product or have already bought it, you can use Facebook to build their brand awareness and brand loyalty.
Make sure you use Facebook to your company's advantage by following the above steps.