Whether you are a marketer, a marketer looking to venture into social media marketing, or a business owner looking to leverage on social media, it's helpful to know the most popular and best social media sites around.
This will allow you to maximize your brand reach on social media (for example, Facebook, Twitter, TikTok, Instagram) engage with the right people, and achieve your social media goals.
Best Social Media Platforms
The number of global social media users has been increasing for the past decade. Leading social networks like Facebook, Instagram, LinkedIn, Twitter, etc. have reshaped the lives of people at large. The way we communicate, exchange content, and spend time on the internet have changed significantly.
Marketers found a new channel to connect and engage with their target audience. Businesses use social networking sites to promote their business and products. There are more than 200 active social media websites and it is a challenging job for businesses to actively maintain their presence on all the leading social networking sites. Even if a business wants to use a few social networking platforms (the top 4-5 ones), it still is a big task.
The big question is which social media site do you invest in? Or do you invest in all of them? Which sites for business will provide the most ROI at the lowest cost?
Before we dive into the best social media sites for business, let's talk a little bit more about it as a whole.
Why Social Media Is Good For Business ?
81% of the US population has at least one social media profile, and over half have two or more. So, no matter which social media sites you decide to invest in, you have a high chance of reaching customers that you may not have reached otherwise!
Furthermore, people aren't just using social media, but they're using the platforms specifically to make purchasing decisions!
Not only are people purchasing from businesses on social media, but they're spending 20%-40% more money on companies that are using social media!
And if that wasn't enough, 71% of consumers who have had a positive experience with a brand on social media are likely to recommend the brand to their friends and family- growing your customer base even further!
Also Read:
TikTok Vs Instagram : Which one Wins the Social Media in 2021 ?
What Is The Best Social Media For Business ?
This can be a tricky question, because there's not a single answer to this question.
The best social media platform to use will vary from business to business depending on the products or services provided, audience groups, and platform versatility.
Just like each business, each social media platform is specialized for different functions, content, and groups of people.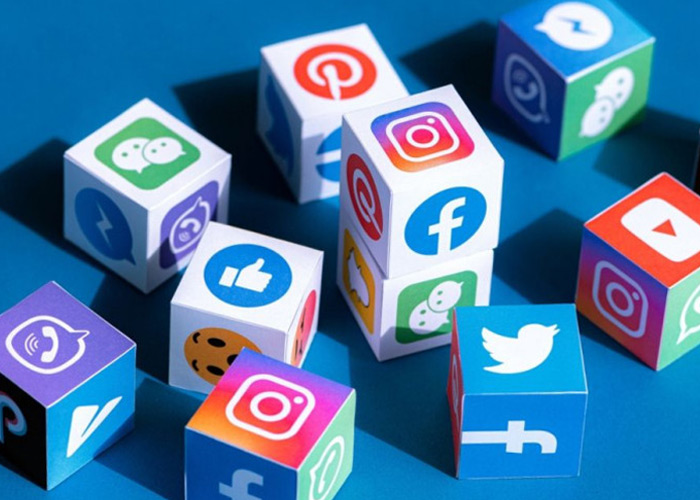 1. Facebook
Facebook is the biggest social media site around, with more than two billion people using it every month. That's almost a third of the world's population!
There are more than 65 million businesses using Facebook Pages and more than six million advertisers actively promoting their business by Facebook marketing, which makes it a pretty safe bet if you want to have a presence on social media.
It's easy to get started on Facebook because almost all content format works great on Facebook — text, images, videos, live videos, and Stories.
But note that the Facebook algorithm prioritizes content that sparks conversations and meaningful interactions between people, especially those from family and friends.
Also, remember to optimize your content with Facebook contests.
2. Instagram
Instagram is one of the youngest social networks out there, with a majority of users under 25. That makes it the perfect social network for brands or companies that target young, hip demographics.
Photos and short videos with a small amount of text do exceptionally well on Instagram, and it also integrates with your Facebook and Twitter accounts so you can use the same photos across multiple platforms.
Instagram tends to have a bigger following in urban areas, meaning companies that focus on fashion or digital tech will usually do better than companies focused on agriculture or home-building. Although that's not to say you still can't find success if you're not a young, trendy company — just that you'll have to be little more creative with the photos you take.
Also Read:
Top Instagram Trends in 2021 that you should keep track of
3. Pinterest among best Social Media
If your business falls within a creative industry of any kind or caters more so to females, then Pinterest is a platform you want to be on.
Pinterest has 291 million monthly active users. Out of those users, 81% are women, 93% of active pinners said they use Pinterest to plan for purchases and 87% said they've purchased something because of Pinterest.
Food recipes, lifestyle how-to articles, wedding inspiration, and outfit ideas are some of the top searches on Pinterest. So if you're business falls within any of those industries, you need to be utilizing Pinterest as one of your sites for business.
4. YouTube
YouTube is a video-sharing platform where users watch a billion hour of videos every day. To get started, you can create a YouTube channel for your brand where you can upload videos for your subscribers to view, like, comment, and share.
Besides being the second biggest site, YouTube (owned by Google) is also often known as the second largest search engine after Google.
Finally, you can also advertise on YouTube to increase your reach on the platform.
Also Read:
How to Get More Views On YouTube ? Channel Optimization
5. Snapchat and best social media sites
Snapchat is an app that allows users to send Snapchats (a photo or video) either directly to another user or to their Snapchat Story.
A Snapchat sent directly to another user can only be viewed once, but a Snapchat on a Story (such as your business' Story) is visible for up to 24 hours after it's published.
If your target market is largely comprised of a younger demographic, then Snapchat may be one of the more effective sites for business for you!
There are over 350 million monthly active users, and 203 million daily active users on Snapchat, and 71% of those users are under 34 years old. Specifically, almost half of its users are aged between 18-24.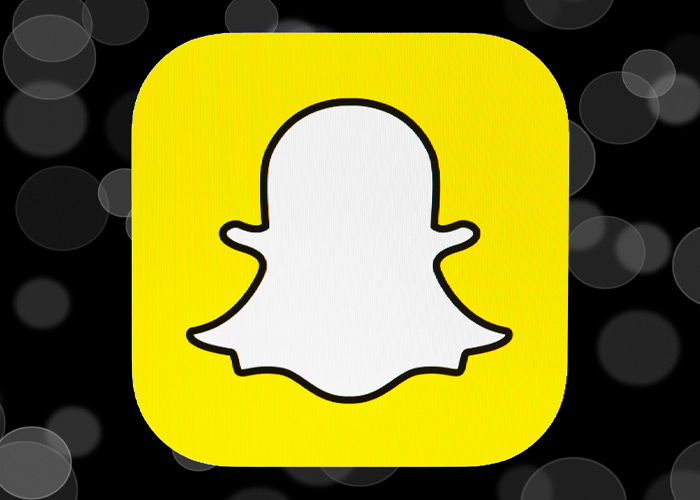 Also Read:
How To Get Verified On Snapchat? blue checkmark
6. WeChat social media
WeChat grew from a messaging app, just like WhatsApp and Messenger, into an all-in-one platform. Besides messaging and calling, users can now use WeChat to shop online and make payment offline, transfer money, make reservations, book taxis, and more.
WeChat is most popular in China and some parts of Asia. If you are doing business in those areas (where social media platforms like Facebook are banned), WeChat could be a good alternative.
7. Tumblr
Tumblr is a microblogging and social networking site for sharing text, photos, links, videos, audios, and more. People share a wide range of things on Tumblr from cat photos to art to fashion.
On the surface, a Tumblr blog can look just like any other websites. So many blogs that you come across online might be using Tumblr!
8. Twitter
Twitter is one of the older platforms, and it has 336 million monthly active Twitter users. You can post photos and videos along with character-limited copy, but Twitter is most known for its feed of real-time updates. Is the term "live-tweeting" ringing a bell now?
Twitter is also great for engaging new potential customers through its use of hashtags. Similar to Instagram, you can search a hashtag and find other posts from consumers and businesses alike that have used that hashtag.
This means that you can find consumers searching for something that your company offers and vice versa!
Also Read:
Great Strategies to increase your Twitter engagement in 2021
Bottom Line
Regardless of the size of the social media sites, it's most important to consider your brand's target audience. If they are active on those social media sites or not. That said, larger social media sites, like Facebook, tends to cover a wide range of interests and topics, which makes it suitable for most brands.
Which platforms are your brand on? Why did your brand choose to be there?