While having thousands of Twitter followers is great, those numbers don't mean much if those followers don't engage with your Tweets. That's akin to having something important to say but being unable to get people to listen to you. So even though the platform has a huge potential to drive brand visibility and growth, you may be unable to make full use of it if you can't increase your Twitter engagement.
Increase your Twitter engagement
Imagine standing in a room full of people while presenting a speech. Now keep in mind, this is one of the best speeches you've ever given. It's filled with creative ideas and useful information you know your audience will love. The only problem is…nobody in the room is listening to you.
Now imagine you are publishing content on Twitter. And this is the best content you've ever produced. Except this time, no one is clicking on the link you provided or even bothering to look at the graphic you've designed for it.
This is what the content marketing world likes to call "engagement". When it comes to using Twitter, your job is to maximize engagement on every piece of content you send out. But how?
By the end of this post, you can increase your Twitter engagement.
What is Twitter engagement and why does it matter?
Twitter engagement refers to all the ways people interact with your brand and its posts on the platform. Those interactions can appear in the following ways:
Clicking the heart icon to 'like' your tweet
Retweeting your tweet
Quoting your tweet with a comment
Replying to your tweet
@ mentioning you in a tweet
Clicking a link in your tweet
And all these actions combined can help drive traffic to your website, raise brand awareness, and increase Twitter followers. So it makes sense that you maximize the potential Twitter has to attract new leads to your business.
It not only includes likes, Retweets and replies but also brand mentions (tagged or not), follows, embedded media and links, just to name a few. In other words, it's an indicator of how popular your brand is on the platform.
Why increasing twitter engagement?
Let's try to understand the specifics of why you should work on engaging your Twitter audience:
1. Twitter has Massive audience
The main appeal of Twitter is its massive audience base. With 330 million monthly active users recorded in 2019, it's one of the biggest social media platforms. Also, it makes a significant contribution to brand visibility and growth. So you can imagine how the level of engagement you get on Twitter makes such a huge difference for your brand.
2. Engagement Builds exposure
Twitter allows users to quickly Retweet posts in just a few clicks, which could further promote sharing. And due to the Twitter algorithm, when people share your Tweets, it could help build exposure within their followers' feeds.
3. It Boosts brand-consumer connection
With fewer privacy restrictions, Twitter allows brands to quickly discover and respond to Tweets concerning them. So, this allows you to connect with customers directly while resolving any complaints or issues at the earliest.
4. Twitter engagement Promotes openness
In line with the previous point, fewer restrictions also promotes transparency and openness between brands and consumers. Because interactions with customers through Tweets and replies is open for everyone else to see, it could quickly reach a large community.
Also Read:
Twitter Verification : How to Get Verified on Twitter ?
Strategies to improve engagement on Twitter
So, there are some tactics or strategies to increase your Twitter engagement:
1. Use Images To Increase Twitter engagement
In order for your audience to engage with your posts and click on your content, they need to actually see what you're posting. One of the best ways to make your content stand out is by adding an image.
In fact, research shows that users engaged at a rate 5X higher when an image was included.
2. Be relevant to drive more traffic
There are several options available when it comes to making the most of hashtags. Keep an eye on trending hashtags, these are shown on the side of your newsfeed and can vary from place to place.
Also, you can change the location to suit the place you're targeting. Make sure the content you are creating has a purpose and will stand out amongst the countless other posts. It's easy to jump on a hashtag and chuck in a tweet, but it's harder to make that hashtag yours.
3. Run Viral Twitter Contests
One of the best ways to skyrocket Twitter interactions is to run a social media giveaway. People love the idea of getting freebies. Plus Twitter giveaways have the power to go viral, expanding your reach to hundreds if not thousands of Twitter users.
4. Show Personality to increase your engagement
Aside from adding an image to your tweet, you can use memes and GIFs when publishing your content on Twitter. This adds a fun spin to your plain post and will be too irresistible for your audience to scroll past.
"GIFs are a great way to showcase your brand's personality, stay trendy, and have fun" -HeyOrca.
Twitter has made it easy to add GIFs by doing all the work for you within the tweet box. All you have to do is choose an appropriate GIF from the drop-down menu or search for a specific genre in the search box.
5. Post popular content to engage your audience
If people don't like your content, they won't spend time discussing it. You need to share material on Twitter that resonates with your audience to get the most clicks, retweets, and likes.
The best way to discover what your followers enjoy consuming is to look at your analytics. Twitter analytics lists your top-performing tweets which gives an idea of what works best for your particular audience.
6. Create Twitter Polls To Engage With Followers
People are often willing to provide you their opinion—and this is especially true on social media networks. Twitter polls are a great way to engage your followers and obtain valuable information about your customer base. It also shows your followers that you care about their opinions, which in turn helps to build trust and loyalty, further strengthening your brand identity and reputation.
Also Read:
how to Get More Twitter Followers ? increase twitter followers instantly
7. Add More Value to Quality Content on Twitter
Many businesses make the mistake of using Twitter as an advertising platform. But people don't like being sold to and tweets constantly advertising your products won't generate the kind of buzz you need.
You need to start creating content with the added quality and value your audience finds interesting. This is the key to getting followers coming back to like, retweet and click on your posts.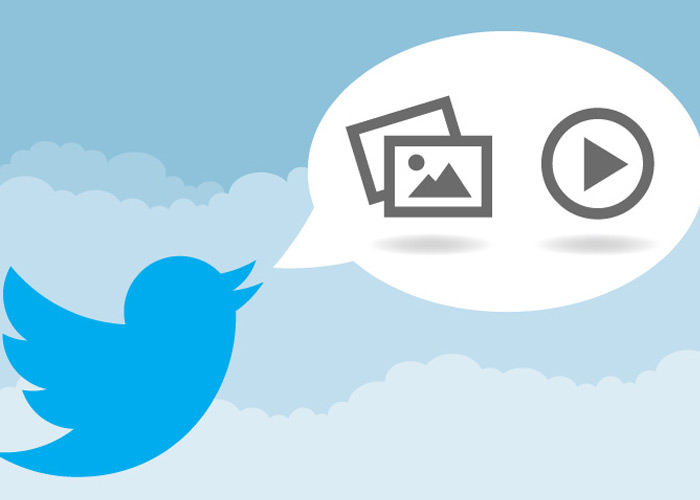 8. Twitter Chats To increase your engagement
A great way to build engagement for your brand is to communicate with people who are interested in similar products or topics. Instead of posting Tweets or sending direct messages, you can have conversations using Twitter chats.
What is a Twitter chat?
It's a conversation around one unique hashtag. This hashtag allows you to follow the discussion and participate in it. Twitter chats are usually recurring and on specific topics to regularly connect people with these interests.
9. Twitter Videos fore more engagement
Video is fast becoming the most popular way to view content online. And on Twitter alone, videos are 6 x more likely to be retweeted than photos.
In other words, embedding videos in your tweets have a huge chance of improving your rates of engagement.
10. Share Links to engage your audience
If one of your goals is to get more traffic to your website, adding links to Twitter posts is the best way to encourage people to engage with them and click through.
Although It's tempting to share links to only your own content. But with social media, you don't want to make it all about you. Track down and share links to great content from other sources online.
And mention the source in your tweet by using the @ symbol followed by their Twitter handle. That way they'll see you've shared their content and may even retweet it to their own followers. This can send even more new traffic your way.
What Twitter Engagement Tactics Work For You?
In short, analyzing engagement rates allows you to see how much of an impression your brand is leaving on your audience.
So, look at engagement as a stepping stone that leads followers to view your website, subscribe to your newsletters, and purchase your product.
Without engagement you will be tweeting to a black abyss. On the other hand, building a strong relationship with your Twitter followers will bring forth high engagement.
Implement these tactics the next time you post on Twitter and watch your engagement rate skyrocket.