Social media marketing requires both strategy and creativity. While it may seem overwhelming, its importance cannot be overstated. It's so important that 97% of marketers are using social media, such as Facebook, Twitter, Instagram, etc. Moreover, 78% of salespeople outsell their peers by using social media for their business. So join us today to learn more about top benefits of Social Media Marketing for every business.
Benefits of Social Media Marketing
About 90% of marketers claimed that social media generated immense exposure for their company, and that's only one of its many advantages.
Social networks are now a substantial part of every marketing strategy, and the benefits of using social media are so great that anyone not implementing this cost-effective resource is missing out on a phenomenal marketing opportunity.
It's easy to see that social media marketing is a key element for success in marketing and many marketers realize the potential for business growth using the platform.
However, some of these professionals are unsure of which tactics to apply and if they are effective. About 96% of marketers are currently participating in social media marketing, but 85% of participants aren't sure which tools are the best to use.
If you're not taking advantage of social, you're missing out on a fast, inexpensive, and effective way to reach almost half the world's population.
Also Read:
What Is Social Media Engagement ? Why is it so Important ?
Top Benefits of Social Media Marketing for Every Business
Social media is an excellent opportunity for you to grow your business. Here are the the top nine reasons why it's imperative for businesses to be on social media, and how it can help ensure your brand's success.
1. Increased Brand Awareness by social media
Social media is one of the most cost-efficient digital marketing methods used to syndicate content and increase your business' visibility.
Implementing a social media strategy will greatly increase your brand recognition since you will be engaging with a broad audience of consumers.
To get started, create social media profiles for your business and begin interacting with others. Get employees, business partners, and sponsors to "like" and "share" your page.
Simply having people interact with your content will increase brand awareness and begin building your reputation as a business.
By investing only a few hours per week, over 91% of marketers claimed that their social marketing efforts greatly increased their exposure.
There is no doubt that by simply having a social media page your brand will benefit, and with regular use it can generate a wide audience for your business.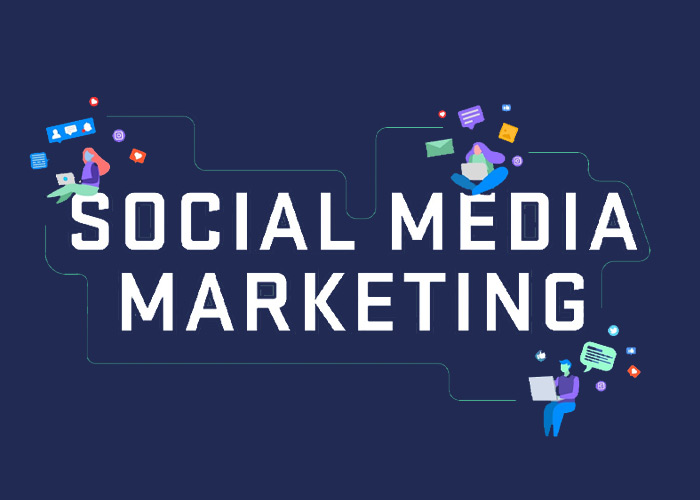 2. It Generates A Conversation Around Your Brand
A strong social media marketing strategy will generate conversation about your brand, products, and partners.
Tip: Engage with your audience when they comment on your social media messages. Make sure they feel that there is a person behind the brand. Ensuring that they don't feel like they're talking to a robot will give them a better perception of your company and make them feel more like a valued customer.
Focus on sharing content that naturally creates conversation. Some of those ways are to:
Give shout-outs to other companies you network and work with.
Solicit feedback about your products.
Ask open ended questions, then let the audience reply to get them actively involved.
3. Benefits of Social Media Marketing: More Traffic
Without marketing your business on social media, your inbound traffic is limited to your usual customers. The people familiar with your brand are likely searching for the same keywords you already rank for.
Without utilizing social media as part of your marketing strategy, you'll have much more difficulty reaching anyone outside of your loyal customer circle.
Every social media profile you add to your marketing mix is a gateway to your website, and every piece of content you post is another opportunity to acquire a new customer.
Social media is a melting pot of different types of people with varying backgrounds and behaviors. With different people come different needs and different ways of thinking. Syndicating your content on as many platforms as possible allows these individuals to organically reach your business.
For instance, perhaps someone in an older demographic of consumers will search for your website using a particular keyword on Facebook, but a millennial could begin their search by using a different social media platform entirely, because they search for products totally differently. By marketing on social media you can effectively open your business to a wider variety of versatile consumers all over the world.
4. Humanize your brand
More than half of adults do not trust a brand until they see "real-world proof" that the brand is keeping its promises.
To connect with customers—and potential customers—you've got to show the human side of your brand. How are you embracing your brand values? (Do you even have brand values?) How are you looking out for the best interests of your customers and employees? Does your product really work?
The ability to create real human connection is one of the key benefits of social media for business. We call these Meaningful Relationship Moments. Introduce your followers to the people who make up your company and showcase how existing customers are using and benefiting from your products.
Also Read:
Best Social Media Platforms for Your Brand in 2021
5. Large audiences by SMM
There are millions of people using social media platforms. It's a great opportunity for your business to reach a large pool of people that are interested in your products or services.
These are the percentages of U.S. adults that use social media sites online or on mobile:
YouTube: 73%
Facebook: 68%
Instagram: 35%
Pinterest: 29%
Snapchat: 27%
LinkedIn: 25%
Twitter: 24%
U.S. adults use many of these sites, which creates great opportunities for your business to reach leads. You have numerous opportunities to reach leads and can engage them on these different platforms.
6. Organic Visibility
There's so much potential value to be unlocked through social media, aside from the networking and partnership-produced backlinks.
In addition to the SEO value gained from adding quality backlinks to your brand's website, social media also sends relevancy signals and other signals to search engines like Google to ensure popular content is easily visible and shareable.
It's important to understand how social media affects SEO rankings as well.
Google has repeatedly said that social media likes, favorites, shares, backlinks, etc. are not direct ranking signals — but there is a correlation between social media activity/popularity and how/why it is ranked by search engines.
So, even though social media shares don't serve as actual, full-value backlinks, the people, brands, and webmasters/marketers that may see your brand's content via social media then may very well link to your brand's content (since it's quality content offering real value), and those backlinks would certainly hold real value.
Also Read:
10 Easy Hacks to Improve Your Blog Visibility and Traffic
7. Track Your Competition
Social media channels also allow us to keep our finger on the pulse of not just other marketing tactics and practices, but also with the tactics used by direct competitors.
And we can learn a lot from our competition.
No one is perfect, and we can all learn something. The ultimate goal is having the customer understand us and depend on us for our authoritative approach within our niche over our competition.
Our competitors are aiming to do the same things as us (establish and protect brand reputation and ultimately sell its products/services), so it's worth us monitoring and finding out ways our business can do better to educate and entertain users, as well as the things our brand does well, and ways we can get better across the board.
8. Benefits of Social Media Marketing: it's Affordable
Traditional advertising methods such as television and radio commercials, banner advertisements, print placements and participating in promotional events can be costly for businesses.
It's free for businesses to sign up for popular social media networks. So, it's an affordable way to promote your products and services, while building relationships with your customers.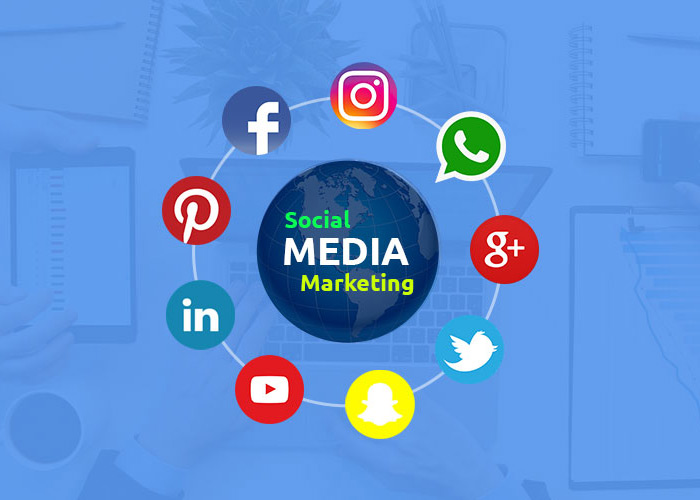 9. Higher Conversion Rates by SMM marketing
With increased visibility, your business gains more opportunities for conversion. Every blog post, image, video, or comment may lead viewers to your company's website and increase traffic.
Social media marketing allows your business to give a positive impression through a humanization factor. When brands are interactive by sharing content, commenting, and posting statuses on social media, it personifies a brand. People also prefer to do business with other people, rather than companies.
Over 51% of marketers claimed that taking the time to develop relationships with consumers showed positive results in sales.
The better impression you make on a visitor, the more likely they are to think of your business when the need for your product or services arises.
Studies have also shown that social media has a 100% higher lead-to-close rate than outbound marketing. When a brand is interactive online, consumers who follow your brand's accounts often begin to more completely trust the credibility of your business.
On the other hand, people use social media platforms to stay connected to their friends, family, and communities. Therefore, putting your brand in an atmosphere where people are sharing, liking, and talking, definitely improve the conversion rates on your existing traffic.