Increasing YouTube views seems difficult due to some complications. But it is not. The good news is that many YouTube videos are not in the right format. If you know the right strategies to upload a video, it would be easy to Get More Views On YouTube. In this article, we will review some easy and accessible methods to increase your YouTube views.
Get More Views On YouTube
If you're a marketer or content creator wanting to increase your YouTube views for free, then the process will take time and effort. However, there are some useful tips which help you to finish the process faster.
1. Publish "engaging content" to increase YouTube views
Ask your audience what content they would like to see.
When you do this and then publish content based on their needs, they think you pay attention to them.
One of the best types of engaging content on YouTube is "how to" videos.
Constantly create content that addresses your ideal customer problems or needs.
This is a great way to build a loyal community and increase YouTube traffic.
Also Read:
How to Get Verified on YouTube? grey checkmark
2. Encourage your audience to "subscribe" to optimize your YouTube channel
Have you ever heard the phrase "your best new customers are your old customers?"
In other words, customer retention can be a powerful strategy to grow your business.
The same is true for YouTube views.
That's why one of the easiest ways to increase view is to encourage your current viewers to subscribe you.
If you get more subscribers on YouTube, your channel growth leads to more views.
Now the real question is how to persuade viewers to subscribe?
The easiest way is to ask them at the beginning and end of each video.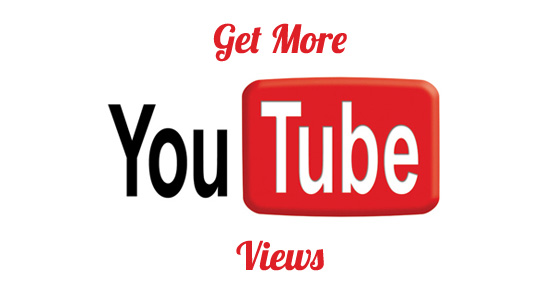 3. Choose the right "keywords" for your YouTube videos
The most important way to reach your real audience is using the correct keywords for your video content.
You need to smartly find keywords related to your video content and business scope.
It is recommended that you use up to 60,70 characters in your video title.
So, without the right keywords, your video will be lost.
Most importantly, even the audiences who may enjoy it will never get a chance to see it.
4. Write "descriptions" to get more views
Write any text and description that you need for your video in the description section.
There are many people who do not use the YouTube description section properly.
Therefore, using the description section correctly can be a great advantage for your YouTube channel.
5. Use YouTube "tags" for getting more views
Video hashtags are required. Many users do not use tags or use only one to five tags.
Using tags and keywords related to the video genre will help your video to appear in the search results.
Ultimately, it leads to more views.
Using the maximum number of hashtags will help your video rank in search results.
Moreover, this put your video in the related videos section suggested by YouTube.
Users who use only 3,4 hashtag lose a significant portion of the traffic to their content.
6. Best "username" to get more YouTube views
The first thing YouTube searches for is your username. In fact, it is the title of your video channel. Then, it searches for the hashtags you used for your videos.
So, if you are determined to get more view for your videos, choose a related username. As a matter of fact, It should be related to the content of your videos.
Above all, choose a short and easy username that is easy to remember.
7. Choose perfect "thumbnail" to increase YouTube views
Actually, the video thumbnail that users see before opening it, has a great importance. It is a great way to attract people's attention and increase more YouTube views.
Be careful in choosing the thumbnail photo. Be sure to edit it with Photoshop, Canvas and other Photo Editing Apps.
Your video cover thumbnails are also displayed in a Google search results. So, try to choose a related photo with text.
To get an idea, you can search for the subject of your video. Then, see the related thumbnails in the results. This way, you can get inspired to choose the right ones.
8. Categorize your videos in the "Playlist" for better channel Optimization
If the audience watches one of your videos and then clicks on the next video, you'll have more chances to engage him/her. But if the next video isn't yours, then, you have missed a pure opportunity.
So, creating a Playlist on your YouTube channel is a very smart move.
This will add value to your audience and they will appreciate you.
One of the online users' problems is finding the right content among millions of them. Therefore, by categorizing videos, you give them easy access to content and increase your views.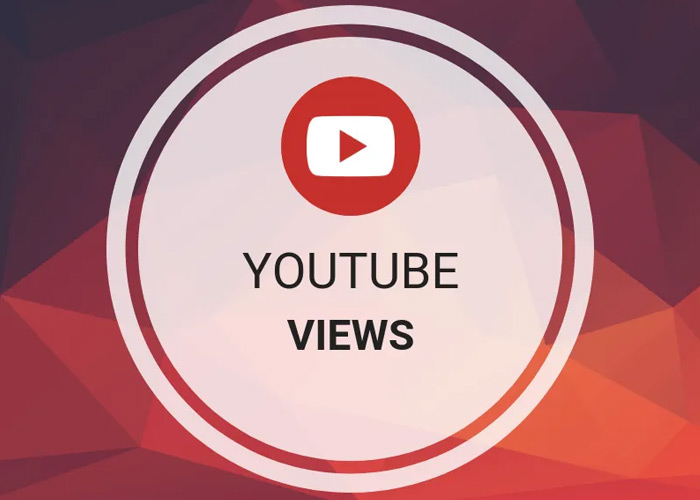 9. Advertise your videos on "other social networks" to get More Views On YouTube
If you have followers on other social networks, let them know every time you upload a new video to YouTube.
A good way to do this is to make a short teaser of your video to make them eager to see the rest of the video on YouTube.
10. Add a "trailer" to your video channel to get views
One of the most interesting features of YouTube is the ability to upload a video as a channel trailer!
Users who enter a channel page can use the trailer to understand the subject of your channel. In fact, this trailer is a short explanation (one or two minutes) about the channel and its activities.
To upload a trailer, enter your channel page, then click on your profile and enter Customize Channel! Now you need to enter the For New Visitors tab and upload your desired trailer through the Channel Trailer.
Also Read:
What Are the Top10 Most Subscribed YouTube Channels ?
Final Words
In short, YouTube is a great social network for video sharing. Using YouTube, you can share videos made by yourself or videos that you like!
The fun of this sharing is when you earn money for the number of times your videos are viewed on YouTube. In fact, making money from YouTube is one of the issues that has attracted many users.
On the other hand, YouTube is effective in increasing traffic, increasing sales, SEO and everything related to a business!
So, start the process right now! Good Luck!