Instagram beauty bloggers or influencers are shaking up the industry with wide-ranging representation, bold looks, and out-of-the-box style that challenges mainstream, conventional beauty. Let's take a look at some of the top beauty influencers and bloggers you need to keep an eye on in 2021.
Beauty influencers on Instagram
Beauty Influencer is a person who promotes cosmetics and disseminates useful information about skin and hair care. She reviews cosmetics and shares her experiences with her followers in the form of videos.
The highly visual realms of fashion and beauty have seen an unprecedented sea of change in the digital age. We used to learn about new trends from glossy fashion mags that told us which prints and shades were in or out, how to dress for the season, and whether flared pants were a "do" or a "don't".
With the rise of YouTube and Instagram, influencer marketing is making waves on social media , and brands are benefitting big time. You can find new fashion icons by scrolling through your phone and learn complicated makeup tips with the tap of your finger on a relevant video.
Partnering with influencers the right way can give your brand some clout within your target market.
Beauty Influencers: Who Should Use Them?
Cosmetics companies are the most common brand category to hire beauty influencers. But those are not the only organizations that can benefit from these creative brand ambassadors. Hairstyle and nail care brands frequently enjoy profitable partnerships with beauty influencers.
If your brand is fashion, beauty and fashion usually overlap for these influencers. This overlap is especially true for fashion accessories like jewelry or headwear.
A number of our influencers occasionally partner with non-beauty brands, including tech products like Apple. Because beauty influencers are first and foremost artists, their content is always dynamic and colorful. Any brands that wish to adorn their products with this artistry may be a good fit for beauty influencers.
Lastly, beauty influencers are advocates for self-esteem (regardless of size, color, age, or gender) and other social causes. When building relationships with these influencers, it will be important that the values of your influencers and your brand be compatible.
Above all, if you want to try viral marketing on Instagram to transform your business, the first and best choice would be influencers. As beauty influencers usually attract all kinds of attention, they would be perfect!
Also read:
How Can You Increase Instagram Engagement in 2021?
Best beauty influencers to follow in 2021
Looking for the list of top beauty influencers in the to follow in 2021?
We have got you covered! With influencer marketing reaching new heights every day, beauty influencers (both skincare and makeup influencers) no longer just serve as a reference point for the latest beauty finds in the market.
They have also become beauty powerhouses with many launching their own namesake lines that sell out in hours. Below, we are highlighting top beauty influencers (makeup and skincare influencers) to follow in 2021.
1. Beauty influencers: "ashghotcakess"
Ashley Quiroz is a fearless, accomplished makeup artist, beauty influencer, and mother of two. When she's not turning back the clock on makeup styles from 5, 10, 15, and 30 years ago, Ashley is shaving her head to sample various bald and wig looks.
Quiroz delights her 300,000 Youtube subscribers from a humble, Arizona home studio. You can also find her on TikTok, Instagram, and Twitter.
2. Beauty influencers on Instagram : "Yuliya Oleynykova"
This beauty influencer is London based and her name is Yuliya Oleynykova. A charming Russian confidence-boosting beauty influencer.
Because beauty can't exist without cultivating self-love, Yuliya is passionate about helping her followers feel beautiful and confident every day.
She has a unique authentic persona about her that makes her captivating to watch.
Yuliya shares her beauty knowledge, tips, and experience on her feel-good Instagram profile.
Even though she's a certified makeup artist, she keeps it real with her followers.
"I tend to do my own makeup in less than 10-15 minutes because a girl is busy".
And as you get into her makeup videos, you'll soon learn about great products that "blur the pores", how to apply lip liner to get fuller lips, and more.
3. Popular beauty influencer: "Huda Kattan"
Huda Kattan, better known through the cosmetics and beauty company she founded, Huda Beauty, is the top beauty influencer in terms of earnings.
The account boasts a staggering 34.5 million followers! Although the page is for her own brand, she still reps and partners with other beauty industry leaders, like Sephora.
Much of her profile space is dedicated to other influencers, giving them a platform to show off their stunning makeup looks and tutorials – using her products of course.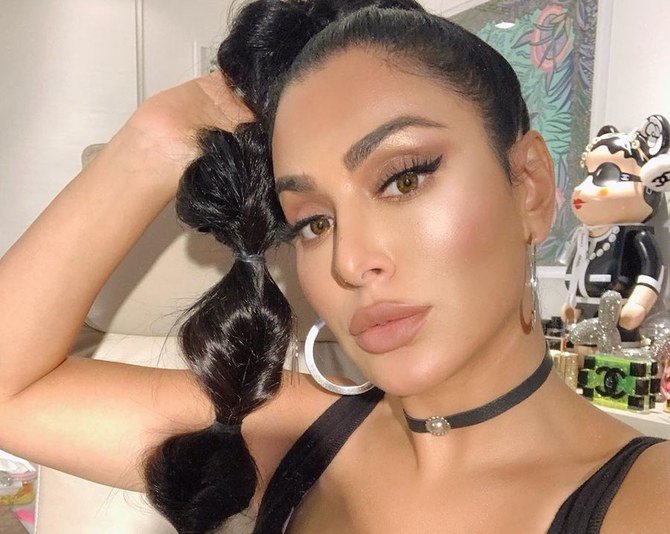 4. IG Beauty bloggers: "James Charles"
NY based famous beauty blogger and makeup influencer, James Charles has 18.9 million subscribers on YouTube, making him the #1 most subscribed beauty guru.
He bagged numerous awards and at the age of 17, he became the first male ambassador for cosmetics brand CoverGirl.  Amidst the COVID-19 pandemic, he's currently hosting Instant Influencer, a new original series of YouTube.
He also has a lot of followers and fans on Instagram.
5. "Genelle Seldon" on Instagram
Genelle Seldon is both a fashion and beauty influencer with so many Instagram followers. She serves her audience with high fashion looks and spices up her content with a sassy edge.
She collaborates with big names such as Juicy Couture, Forever 21, Tiger Mist, Loving Tan, and cosmetic procedure brands like Sev Laser Aesthetics.
6. IG beauty: "Kandee Johnson"
Kandee Johnson is a beauty influencer with a following of 1.8 million.
Her looks and tutorials range from high fashion and contouring to easy out-the-door looks, like how to look great without eyeliner.
Her style is summed up as "always sweet with a hint gangsta."
Johnson cooperates with BoxyCharm, a monthly beauty products delivery subscription, and reps brands like SugarBearHair, a chewable vitamin supplement to promote healthy hair and growth.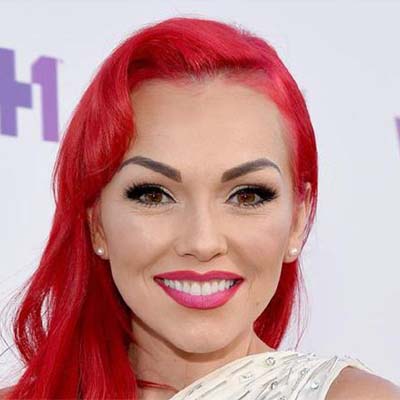 7. "Jeffrey Star" among Instagram Beauty Influencers
The most controversial makeup, and skincare influencer, Jeffrey Star started wearing makeup in high school. He used to take his mother's makeup and experiment with different looks in the bathroom mirror.
In 2018, he earned $18 million from his YouTube endeavors which made him the fifth-highest-paid YouTube star as of December 2018. With his cult following and an impressive YouTube channel, Jeffrey is well deserving lots of attention. He also has so many Instagram fans.
Also Read:
Who are the highest-earning Instagram influencers in 2021 ?
8. Beauty Bloggers : "Victoria Osafo-Nkansah"
From Ghana, Victoria Osafo-Nkansah is a popular actress as well as a skincare and beauty enthusiast.  She also owns a natural and organic skincare brand.
With a following built around her career influence, Victoria's lifestyle is of hot interest.  And she certainly sets the bar for other influencers with her natural flair of keeping her beauty-loving audience engaged.  She shares videos of glamming up behind the scenes and snaps of her stunning looks – from glamorous makeovers to red carpet events like the "Golden Movie Awards".  Keeping up with Victoria is what her Instagram is all about.
Colorful eye-popping looks and outfits in diverse styles from trendy to beautiful African styles, Victoria's photos keep her followers scrolling and scrolling for more.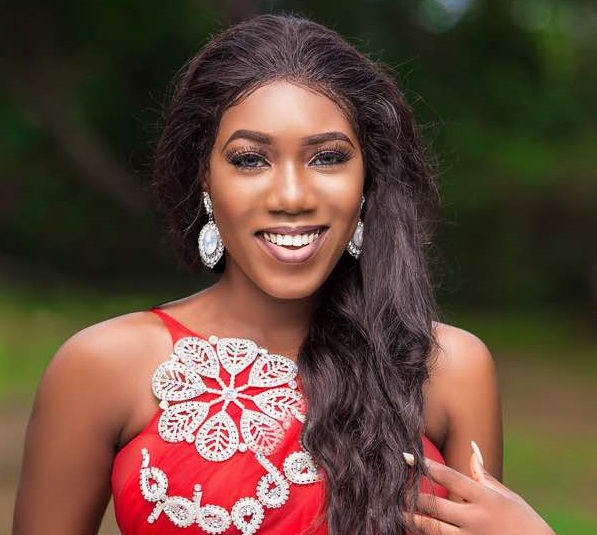 9. Instagram beauty influencer : "nikkietutorials"
Nikkie de Jager is a Dutch beauty influencer famous for her informal makeup tutorials. Fans especially love when Nikkie teams up with her fiancé for shared makeup experiences.
As a teenager, Nikkie struggled with gender identity and suffered ridicule from peers. Today, she is an advocate for the LGBTQ community and has used her business success to touch the lives of many. She connects with her audience via YouTube, Instagram, and Twitter.
10. IG beauty Influencer : "Makeup By Mario"
Mario Dedivanovic is a top beauty influencer in the makeup industry. He is known for "TheMasterClass" and "TheMasterClass" which inspire many makeup fans and enthusiasts. He is known for working with celebrities, one of which is his muse – Kim Kardashian!
Also read :
How to Get Verified on Instagram ? Step-By-Step – Instagram Verification
Final Thoughts
If you want to use influencer marketing to promote you business pay attention to the details. As you build your all-star team of beauty influencers, don't be afraid to think outside the box. Your influencers will be some of your best collaborators since they've built a career on creating compelling content.
Choosing the right Instagram beauty influencer depends heavily on your brand and its individual audience and needs. To truly succeed in this competitive space you need to find influencers that will help you reach new audiences. Finding influencers who are a natural fit for product will help your collaboration go beyond producing a simple ad.
In short, influencer marketing has become a major part of many brands' marketing strategy—particularly in the fashion and beauty industries. So, you have to try it now!