Wondering how to increase Instagram engagement in 2021? You're not alone! There are some easy to implement tactics you can use to increase your Instagram engagement. They will also help you grow your reach, gain new followers and build up your community in no time.
Instagram Engagement Rate
A good Instagram engagement rate is essential to growing your account, and so it's unsurprising that this is the number one goal for many Instagrammers and social media marketers.
Unfortunately, Instagram engagement is prone to fluctuate along with algorithm changes, and it can be difficult to maintain.
1. Post consistently to increase Instagram Engagement
According to studies, the sweet spot is a consistent 1-2 posts a day. This way your feed stays fresh and relevant, and you have more opportunities to attract eyeballs to your content. Knowing when the best time to post on Instagram is is also critical especially when dealing with Instagram's algorithmic timeline.
Recommended post times can vary wildly depending on which expert you listen to. With some advocating 8 AM – 9 AM or 2 PM – 5 PM for your first post to even 5 AM for your second, this inconsistency can create genuine confusion for content planners.
There's no magic bullet for the best time or  amount to post on Instagram.
What you should do is uncover your own followers' Instagram habits by using the Insights feature of your Instagram Business or Creator account.
This helps you identify when your followers are most active and allows you to schedule accordingly, ensuring your posts continue to appear at the top of their feeds.
2. Engage with similar accounts for more engagement
Before you post your next photo on Instagram, take some time to engage with the content other accounts are posting: specifically, accounts similar to yours which are part of your niche.
The basic rule of Instagram is that engagement feeds engagement. By interacting with other users on the platform, you're increasing your chance of being seen. The more you engage, the more visible your account becomes, and the more engagement you'll get from visitors to your profile.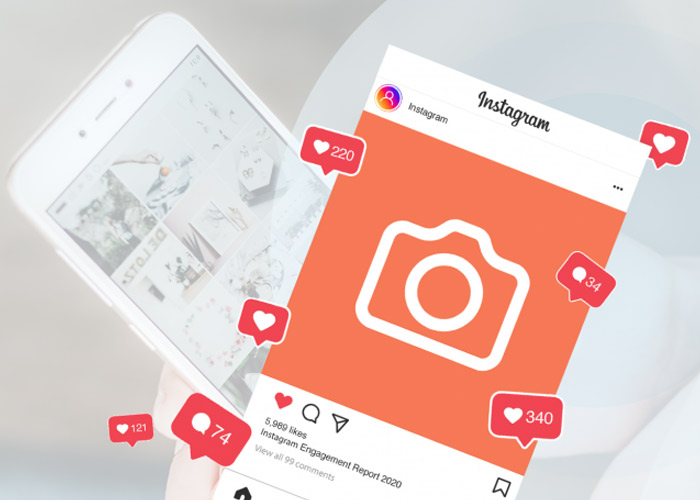 But, the quality of engagement on Instagram is just as important as the quantity, which is why you should invest your time selecting specific accounts to engage with.
For example, if you run an Instagram account for a fashion brand, engage with content from fashion label accounts, fashion and beauty influencers, fashion inspiration accounts, and so on. If you're managing the Instagram of a social media marketing company, engage with posts from social media thought leaders and social media marketing blogs.
This way, you're putting yourself out there in front of the right audience, who will have some interest in your content and hopefully, whatever it is you're selling or promoting.
Discover new accounts to Boost Engagement Rate:
1. Check out Instagram's recommendations of content you might like, or recommendations by category, which appear along the top of the screen when you select the search (or magnifying glass) icon on the Instagram app.
2. Find accounts by searching for keywords that appear in the account bio. Just enter them into the search bar and select 'People'. Make your keywords as specific as possible to get the most relevant matches.
3. Search for hashtags relating to your niche to discover associated content and accounts. When you enter a hashtag into the search bar, you'll get a list of related hashtags to browse as well (but we'll talk more about hashtags in a second).
4. Engage with your competitors' followers. Just go to a competitor profile and click 'Followers', or check out the accounts of those who are commenting on and liking your competitors posts.
3. Create "Savable" Content for more Engagement
Now, Instagram comments, shares, and saves are more important than ever. So the best way to improve your engagement for this year is to create more content that encourages your audience to tap that save button!
"Savable content" is anything you know your audience will want to revisit at a later time.
Using carousel posts to share valuable tips and information can lead to more saves, as your audience can refer back to the post when they want to act on the tips. 
When you're brainstorming  "savable" content for your feed, think about what's important to your audience and what they'll find value in. This can be anything from an infographic to funny memes or quotes that you know will resonate.
4. Instagram Engagement: Build a strong brand
Clarity, creativity and consistency are king for increasing Engagement. An erratic, haphazard approach just doesn't work.
Try to focus on core areas like presenting your profile, creating style patterns that keep your images looking fresh, and mastering hashtag use. You should also be interacting regularly with your followers to build up engagement and loyalty.
By road mapping your processes and brand best practices for Instagram, you can present a positive and consistent brand to your target audience. This way, they will be more engaged with your content.
Also Read:
Top Instagram Trends in 2021 that you should keep track of
5. Use Instagram Stories Stickers for better Instagram Engagement
Over 500 million Instagram accounts use Instagram Stories every day, and that number is only set to grow in 2021!
Instagram Stories stickers are a great way to encourage your followers to chat and share their opinions and experiences with you, which, in turn, will help create a loyal following that feels connected to your brand.
Here are a few ways you can get started with stickers to increase Instagram engagement:
Nothing sparks conversation more than a good AMA (Ask Me Anything) on Instagram Stories.
And while influencers have been known to use the Instagram Stories question sticker to help their followers get to know them more, there's no reason why you can't do the same for your business.
It's a great opportunity for your followers to get to know your brand better, or get more information about your products.
The interactive Instagram Stories quiz sticker lets you share trivia-style multiple-choice questions with your followers and track the results.
When one of your followers "votes" on your quiz, they'll be able to see whether they got it right — and you'll be able to see how many votes each option received and how each person voted.
Instagram Stories Stickers
If you want to pique the interest of your followers and get more traction with your events and sales, the countdown sticker on Instagram Stories is perfect for your posts!
When you share a story about an upcoming event (like an in-store sale, product launch, or special announcement), you can add a countdown sticker that counts down to the date and time you set.
Your followers can then subscribe to your countdown event, which will send them a reminder when the time is up and your countdown is complete!
This is a great strategy for engaging with your Instagram followers and getting your audience to opt-in to special events or promotions.
Therefore, Instagram Stories have released a ton of new features that can be used to your full advantage to boost your engagement and build a stronger community for your brand.
6. Engage with content directly before and after you post
You want to get as much engagement on your post as possible within the first hour of posting. A lot of engagement straight away means the Instagram algorithm recognizes that post is something that is likely to be interesting to a lot of your followers, causing the post to appear higher up in more of your followers feeds.
But how do you generate enough Instagram engagement within such a short time span?
Engage with other posts shortly before and after you post something to your own feed!
This will increase the chance of people visiting your profile, liking your most recent post within the first hour of posting, and thus boosting your posts visibility on the platform. Of course, your comments and likes aren't going anywhere and should also continue to draw users to your account well after you've left them, so it's a win-win.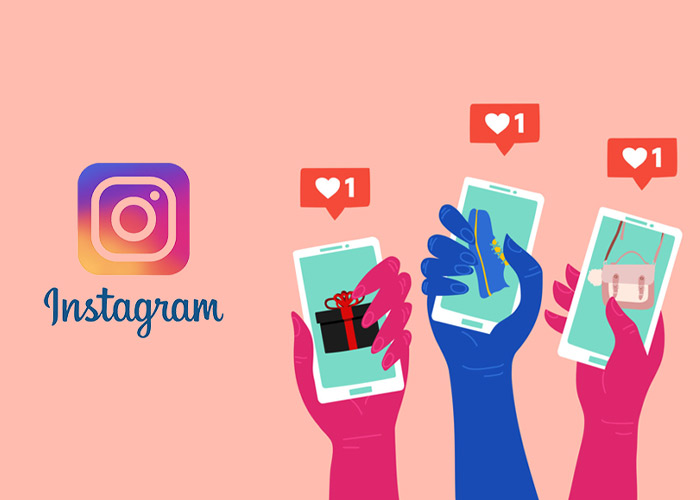 7. Use strategically selected hashtags to engage your audience
Long-tail hashtags are specific and detailed, which means they more accurately reflect the context of your post.
Say you post a photo of a postmodern building that caught your eye on Instagram. You could use the hashtag #architecture, which has 86.491.936 associated posts. Also you could use #postmodernarchitecture, which has 8.739 associated posts. They are pretty similar tags, but the latter (the long-tail) has way fewer associated posts. It means your content is more likely to be discovered and liked or commented on.
You can use more general hashtags with a large amount of associated content. But make sure you mix them in with your long-tail.
Also Read:
Why Instagram Hashtags Are Important in Content Marketing?
8. Regularly Test Content Types for better Engagement rate
Some of the best content plans on Instagram come from experimentation.
Testing out new forms of content can feel daunting on Instagram. Especially if you feel like you're onto a good thing and seeing good engagement on your current content strategy.
But trust us: trial, error, and content experiments are key to more engagement.
As you test different content types, don't forget to regularly check your analytics!
With Later Analytics and Instagram Insights, you can see how your posts perform over time, and across several metrics like comments, likes, and engagement rate. Plus, you can also get Instagram Stories analytics and track up to 3 months' worth of content.
Also Read:
Instagram verification : How to Get Verified badge on Instagram ?
9. Write better captions to increase Instagram Engagement
Instagram posts with captions generate more engagement and encourage users to spend more time looking at your post. It is believed to be an advantage with the current algorithm as it prioritizes content by engagement.
A good caption will give your photo context, express personality, and engage your audience. You can approach your caption in a number of different ways. It can be a long, detailed caption that tells a story. You can also use short caption that enhances the photo. It can be serious and thought-provoking or funny and light-hearted.
Whichever angle you go for, to make your Instagram caption even more effective and engaging, include a CTA. Ask a question or encourage users to tag a friend who would appreciate the post to keep the momentum that you've built going. Don't underestimate the power of your caption to get you extra likes and comments!
10. Add an Element of Fun for engaging followers
Instagram posts take time, effort, and planning to get right. But that doesn't mean you can't have a little fun!
We're seeing more and more brands add elements of humor and pop culture references to their posts. They add memes and trending topics to their content.
At Later, we're actively injecting some fun into our Instagram Stories, and it turns out, you guys love it.
From including AR filters in our stories, to adding memes and GIFs to our feeds, our engagement rates increase when we post something quirky and fun!
Conclusion
There's no denying that Instagram is a competitive place. However, there are still tons of ways that you can creatively increase your Instagram engagement.
So, next time you're planning and strategizing your Instagram content, try to incorporate these tips. Then you can see how your audience responds.