Snapchat marketing
11 tips for promoting your brand
Snapchat currently has 150 million daily active users – why wouldn't you want to use it for marketing your brand? Here are 11 useful pointers for doing just…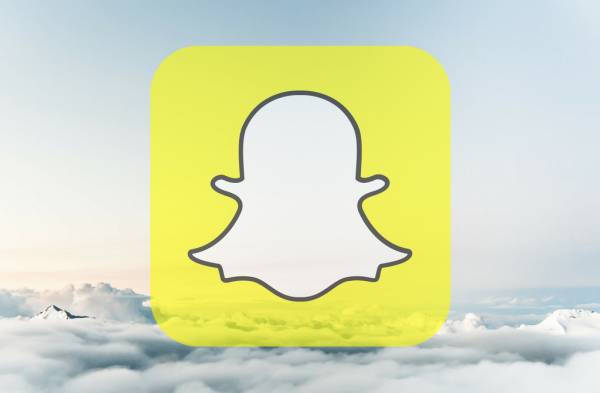 You want a slice of the action. You want to get a reaction. You want to get people talking, racing to your website, buying your products and all the rest. Unfortunately, you're not the only one.
Here are 11 tips on using Snapchat for marketing.
1. Know your audience
It's a marketing perennial. But success on Snapchat means knowing as much as possible about your audience. That's how you create content that resonates.
Snapchat's demographic has traditionally been young folk in their teens and twenties. But that's changing, with an older demographic using Snapchat in increasing numbers.
Stay true to the audience you want to attract. Monitor the type of tribe you gather as you step deeper into the Snapchat seas, then tweak your strategy accordingly.
Snapchat vs. TikTok Marketing : Which platform is best for my brand ?
2. Know your platform
Right, so you're just going to bowl headlong into your Snapchat debut with the company account?
Probably not wise. Get a personal account first. Follow some of your friends and favourite brands to get a feel for how others use Snapchat. You'll soon find your way.
Snapchat is famed for its ephemeral, self-destructing messages. But this platform isn't as transient as you might think. There's no timeline in Snapchat. Messages to your followers stay in their inbox until they are opened. So whereas with other social platforms your content is quickly confined to history, your message is actually stickier on Snapchat.
Sure, your content is lost forever once it's opened. But some marketing experts argue that this ensures users pay more attention to Snaps, whether they receive them from their mother, their brother or their favourite brand.
3. Decide on the types of content you'd like to publish
You've signed up, added your company logo to your profile. Now what? What are you actually going to publish? While it's important to have a content plan or some kind of rationale to guide you, you have plenty of creative license on Snapchat.
Some ideas:
Product demos
Tutorials
New product announcements
Behind the scenes at your workplace
Videos of your product in action
Industry tips
Discounts/Flash sales
A series showcasing the history of your business
Takeovers from an industry influencer
Reactions to the latest news affecting your industry
4. Be creative
Find your own style. And remember: there's no such thing as a boring topic, just boring content writers. See point three in an article by a Snapchat journalist for tips on producing more engaging content.
5. Stop being a perfectionist
The simplicity of Snapchat allows you to create short, light-hearted videos without calling on expensive production resources. That's the point. If your videos don't feel raw, organic, off-the-cuff, somewhat rickety, you're probably doing Snapchat wrong.
Leave your Hollywood production values at the door.
How to get verified on Snapchat ?
6. Reciprocate
We've said it before in a post about LinkedIn marketing, we'll say it again. Great marketing is a conversation. Comment on your followers' Snaps. Create dialogue. Be part of the social movement. It's not about shouting as loud as you can, for as long as you can, and expecting people to listen.
7. Create your own Snapchat Lens
Got a spare $750,000 knocking around? That's how much Taco Bell paid Snapchat to host their own Snapchat Lens for a day, which turned users' heads into a giant taco. The result? 224 million views in one day and 12.5 years' worth of video play. Not a bad day's work.
If you're feeling less flush, you can create custom geofilters for as little as a fiver.
8. Don't get lost in the wilderness
With no search function, it can be hard to build your following on Snapchat. Instead you have to promote your presence on Snapchat via other channels. Facebook, email, print media – you name it. Give people a reason to join you.
9. Take advantage of new business tools
Earlier this year Snapchat announced a major expansion to its advertising model. Snapchatters will soon begin seeing video ads in between their friends' stories. Essentially the move allows businesses to promote content far beyond their own followers.
10. Track your engagement
Social media measurement can be a vexing beast at the best of times. But that's especially the case with an ephemeral platform like Snapchat. So how do you track how well your content is performing? One way is to run a campaign offering your audience a discount code.
It works like this. Publish a Snap, alerting your followers that you are about to share a discount code that they should get ready to screenshot. Snapchat tracks views as well as the number of times your Snap was screenshotted. If your discount code was unique to Snapchat, you can then see exactly how views and screenshots translate to action.
Alternatively, get an agency to track your social engagement for you.
11. Commit
If you're going to use Snapchat, commit to it. Don't just publish content once a month when you find time. Assign responsibility. Create a strategy. Give ownership of the account to the most social-savvy member of your team. Go forth and create.
---
How do you use Snapchat for marketing?
I'll show you the top 15 ways to use Snapchat for your business.
Post to your story often. …
Promote your Snapchat account on other marketing channels. …
Create a sponsored lens. …
Let social influencers take over your account. …
Feature user-generated content. …
Offer discounts and promo codes. …
Take over another account.
Is Snapchat good for marketing?
Snapchat launched a self-serve ad management platform to help brands keep track of their advertising efforts through the platform.
… It also takes advantage of the power of vertical video, appealing to Snapchat's highly engaged audience. Snapchat audiences have the potential to be extremely useful to marketers.
How much does a Snapchat ad cost?
Snap Ads, which is Snapchat's mobile video ads offering, start at around $3,000 per month in ad spend.
Sponsored Lenses vary from day to day: $450,000 per day if it's running Sunday-Thursday. $500,000 per day on Friday and Saturday.
How does Snapchat work for business?
With a Snapchat Business account, you can set specific filters so your ads will reach specific audiences.
This can help you reach Snapchatters who are already interacting with your brand. But it can also help you reach a new audience. For example, you can target your Snapchat ads to a lookalike audience.
How can I advertise on Snapchat for free?
Ways Brands Can Advertise on Snapchat
Top Snap Only. These ads display a single piece of content at the top of users' feeds. …
Long Form Video Content. Long Form Video ads can be up to 10 minutes in total length. …
Web View. …
Deep Link. …
App Install Ad. …
Sponsored Lenses. …
Sponsored Geofilters. …
On-Demand Geofilters.
Can you make money on Snapchat?
Snapchat makes money through Snap-ads, Geofilters, sponsored lens filters and also through Sports partnership. there are also some other ways through which Snapchat makes Billions of Dollars every year.
What are snap ads?
Snap Ads are full-screen vertical video ads that can be up to 10 seconds long. … Snap Ads appear in between friends' stories and Snapchat curated content such as Snapchat's stories or publishers' stories. Snapchat also offers two other types of advertising: Snapchat Geofilters and Lenses.
How do you get the yellow star on Snapchat?
Gold Star — Someone has replayed this person's snaps in the past 24 hours. They must have something interesting to show. Yellow Heart — You are #1 best friends with each other. You send the most snaps to this person, and they send the most snaps to you.