LinkedIn is a powerful catalyst for community growth
Globally, we are facing some tough challenges and uncertain times. We are being told to adapt and socially isolate, to work differently and forgo social gatherings, to take on a "necessity-only" mindset. It's forcing us to get to know ourselves more.
I am definitely feeling a bit of cabin fever these days, but my sense of community is very present. In fact, in some ways, it has even gotten stronger.
Over the last 10 years, I have proactively built and nurtured my community on LinkedIn.
I've found that even through tough times, the LinkedIn community remains unified and collaborative — a thriving global hub of diverse professionals who can meet virtually and are there to help each other out.
LinkedIn is a powerful catalyst for community growth because there is a space for each and every one of us.
Even though on the outside world, we are living in isolation, on social platforms like LinkedIn, we can still be networkers visiting each other's spaces freely and seamlessly while we deepen our commitment to engaging in social reciprocity.
how to Verify LinkedIn Profile? how to get blue tick on LinkedIn
Many people have not yet learned how to master community building on LinkedIn.
Now is the perfect time to turn fear into curiosity, to change old habits into new habits, to go from close-minded to open-minded, and to engage in a grateful dance every so often (Remember, nobody is watching!) because we are lucky to have access to an amazing and powerful global community that is open and available to anyone who wants it.
Here are 12 tips to help you build community on LinkedIn:
1. Make sure your LinkedIn Story is complete, catchy and compelling. Great stories draw people in and let them get to know you on a more personal level.
2. Develop content that will position you as a leader and someone to follow.
This means sharing content daily on your LinkedIn newsfeed. LinkedIn Pulse is a great place to share longer articles to showcase your knowledge and expertise.
3. Show up on a daily basis.
Just like a face-to-face networking event, be proactive, visible and ready to invest in relationships with people you know, people you should know, people you will get to know and people who will want to get to know you.
4. Set up virtual coffee dates with people from your LinkedIn network.
Zoom, Skype and Whereby are just a few of the applications available to help you feel closer to the people in your LinkedIn community.
5. Do a little digging.
Read up on people so you can customize all connection requests. Finding some common ground is a sure way to get a conversation started.
6. Celebrate others.
LinkedIn will tell you when your connections get a new job, get a promotion, have a birthday or are celebrating important work anniversaries. This is a perfect opportunity for you to reach out and reignite a relationship.
7. Be a 'LinkedIn Go-Giver.'
Take the focus off of you and put the focus on others. Being kind is the best way to build trust and is key to building mutually supportive relationships.
8. Ask people questions.
People love talking about themselves with the hopes that their experience can positively help, influence and motivate someone else. But truly effective connection builders know how to ask good questions.
9. Establish your reputation as someone who is worthy to get to know.
Hang out with the good crowd, play nicely, forget any hard-sell tactics and be authentically you.
10. Join and be active in relevant groups.
There are many groups on LinkedIn related to your industry, expertise and professional background. Being active in groups will establish you as a leader and will elevate your brand's credibility. You could even go one step further by creating your own group with like-minded professionals who will look to you for group leadership and bonding.
11. Celebrate and pay the accomplishments of others forward.
If someone posts great content, share it. To get better traction, and more reach, copy the link of the post instead of using "Share" and don't forget to mention the person with an "@" so they can recognize the acknowledgment and the support.
12. Inject some of your amazing personality.
Always imagine yourself at a live networking event and what you normally do to successfully work the room.
Personality wins every single time, whether you are off or online. Remember Maya Angelou's words:
People will forget what you said, but they will never forget how you made them feel.
In the midst of troubling times, community can mean everything. Right now, it may not be as easy to reach out and touch someone, but social platforms like LinkedIn can offer the next best thing. From a shoulder to cry on, to an ear that will listen, to a virtual and caring hug, the people in your community will be there for you now and when the dark cloud finally passes.
How To Get Leads On LinkedIn ? Generate B2B leads
---
Top 5 Things Not To Do On Your LinkedIn Profile
(and They're Easy to Fix!)
Unlike some other social media platforms such as Facebook and Instagram, nurturing your LinkedIn profile can actually bring you a well-paid job.
You can look at your LinkedIn profile as your online business ID. If you market yourself properly, you can easily be spotted and make some important contacts.
LinkedIn is structured in such a way that it encourages users to build a professional-looking profile.
Your LinkedIn profile can be a powerful tool in the job searching process, so make sure you use this to your advantage. That being said, let's see what to avoid doing on your LinkedIn profile in order to make the best out of it: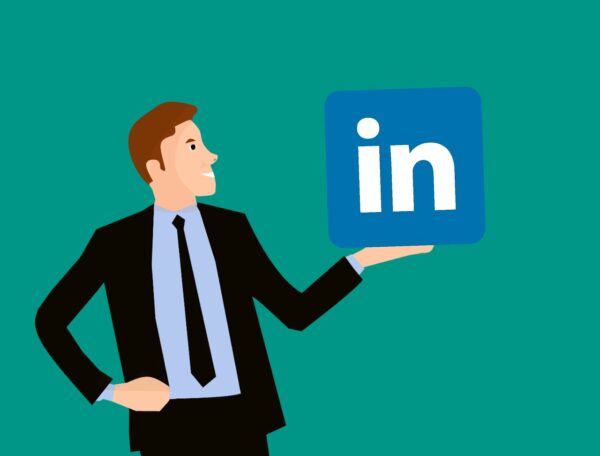 1. Short or no background section
Your background section is your summary and anything else you'd like to add.
The maximum word count is 2,000 and it's highly recommended that you use up all the space. Why?
LinkedIn says that summaries containing more than 40 words are more likely to have better search engine rankings than the ones who don't. So, don't be stingy on words!
2. Not using the right SEO keywords throughout your profile
If you want people to find you, you need to search engine optimize your profile.
Add the relevant keywords you want to be associated with and use them throughout the profile, especially in your summary section and in your headline. For example, if you're a marketer, you should throw in keywords such as 'Marketing and Advertising' in your headline and somewhere in your summary as well.
3. Leaving your LinkedIn URL as it is
Never leave your URL with all those numbers that follow it. It makes you look unprofessional. Personalizing your URL is another step you can take to make your LinkedIn profile more appealing and memorable, especially when you use it in your resume.
4. Not promoting your LinkedIn profile
There's nothing wrong with a little bit of self-promotion. Luckily, LinkedIn has made this incredibly easy with LinkedIn badges. There are even several designs to choose from. You can use these badges on your personal website to promote your LinkedIn profile.
5. Being inactive
Last but not the least, if you want to make the best out of this social media platform you can't just wait for miracles to happen. You can have a killer LinkedIn profile, but if you're idle, nobody will notice you no matter how good you are. That's what LinkedIn groups are for.
Groups are a great place for members to get to know each other and discuss and share information on various topics. There are groups specifically for graduates, job seekers, etc. Being active and participating in conversations can help you connect with important people and thought leaders in your niche.
What are your recommendations for LinkedIn?