Popular YouTube content makes its way to the screens of 1.9 billion people (over a third of all internet users) with those users consuming over 1 billion hours of video every day. More than 500 hours of content are uploaded to YouTube per minute, and of that, more than 250 million hours are watched on TV screens daily. Just like Facebook, TikTok or Instagram, popular content on YouTube leads to better reach and more money!
Popular YouTube content: YouTube as a content phenomenon
Creating consistent content on YouTube isn't going to guarantee views, shares, likes, or even success.
Success comes down to creating the right content. A big part of this is understanding the type of content that historically does really well on the platform and the types of video that people prefer to consume, especially your audience.
What content is best?
Luckily, the folks at YouTube have done that research for you. They aggregated data on millions of videos to determine the most popular video formats. If you take a look at Most Subscribed YouTube Channels you'll get some ideas. The list below will help to give you an idea of the type of content that is most popular on YouTube so that you can frame your videos within these buckets.  
10. Popular YouTube content: Unboxing Videos
Unboxing videos are very much a 21st Century phenomenon. A surprisingly large number of people like to watch somebody else take a new product out of a box!
These are extensions of both shopping spree/haul videos and product review videos – in reality, they fit somewhere in between the process of purchasing a product and the act of using and reviewing the product.
In some ways the love for these videos can be paralleled by a child's love of Christmas morning – half the fun is unwrapping the presents and seeing what is inside. It is the same for unboxing videos, as the viewer is given the opportunity to join in with the anticipation of seeing for the first time the contents of the package.
As with both haul videos and reviews, unboxing videos can have a huge impact on consumer buying decisions and can be very lucrative for brands. This is another area with huge potential for influencer marketing.
9. Educational Videos
Educational videos provide audiences with topical information through thought-provoking, interesting, and cultural content. These videos often target specific demographics such as children or college students. Because educational YouTube channels help keep viewers informed, answer questions, dissect complex issues, or provide interesting random facts, this content receives high traffic and recurring views via being shared as a resource.
8. Favorites/Best Of Videos
This is another video format that is widely popular among beauty and fashion creators. Favorites videos give viewers an intimate look at the products a YouTuber really loves and is using. This is critical to the buying decision consumers make.
Also Read:
How to Get More Views On YouTube ? Channel Optimization
7. Popular YouTube content: Tag or Challenge Videos
Challenge videos have the potential to go viral easily, as YouTubers effectively spread new calls for followers to engage in a contest. Based on the thrill of competition, challenges can be created to raise awareness about certain causes, or simply for the sake of funny entertainment. Examples include charity challenges, like the Ice Bucket Challenge, and silly challenges, like the Cinnamon challenge. Other types of challenge videos formats include memes.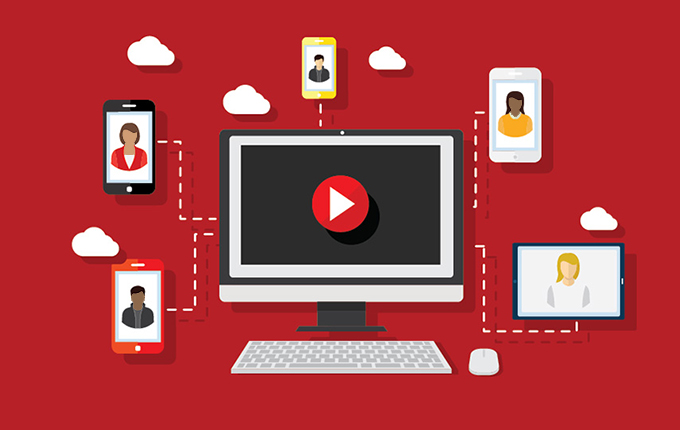 6. Haul Videos
These popular YouTube content typically cover makeup or clothing purchases. They usually dive into highlights of specific brands and product reviews.
5. Video content: Comedy/Skit Videos
People love to laugh! Comedy videos incorporate comedic elements to provide humorous entertainment to viewers and include the following formats:
Skits
Pranks
Parodies Comedy/Skit videos are not only done by celebrity comedians but aspiring comedic YouTubers, publishers like Buzzfeed, and brands.
4. Video Game Walkthroughs
While this niche doesn't really apply to beauty creators, gaming is one of the most popular video formats on YouTube.
Young males (the most common type of gamer) were the first type of people to embrace YouTube, so it should be no surprise that there are thousands of channels related to video gaming. Minecraft alone is popular enough to have a website devoted to listing over 1,000 top Minecraft YouTube channels.
A common type of gaming video is a walkthrough, where somebody plays a game, commentating as they progress through the game. One of the reasons for Minecraft's popularity (despite its old-time graphics) is that the game is easily moddable, and the filmmakers make use of this feature in their videos, where they often play as modded characters.
There can be huge social media engagement between gaming video makers and their supporters and there can even be live play sessions.
3. YouTube content: Vlogs
A blog, actually short for weblog but most people have forgotten that nowadays, started off as a web-based log of what a person did each day – a form of Internet-based diary. Of course, blogs have diversified since then, but you will still find bright and breezy people happily writing about their daily breakfast and what they managed to achieve the day before.
Vlogs are video blogs, and the idea is, to some extent, the same as what the original blog was. They are effectively a video equivalent of your old diary.
Of course, being on popular YouTube content they are somewhat more public than a diary hidden under the bed, so the content is usually more engaging.
Like a diary, vlogs use unscripted dialog and generally come across as an authentic look into the video maker's mind. They often focus on a specific topic.
2. Popular YouTube content: How-To Videos
Educational in nature, how-to YouTube videos help audiences learn how to do a specific task. Also known as tutorials, these videos are instructional and walk viewers through a product or service. In order to physical product, YouTubers will show how to assemble and use it. For software, YouTube influencers will show how to use the software at a high level or how to use a specific feature or functionality. Since services, YouTubers will demonstrate using the services in detail. Generally, YouTubers use tutorials to educate their viewers on more intricate tools, features, and processes of products and services.
Also Read:
How to get verified on YouTube ? Grey Tick
1. Product Review Videos
Now more than ever, trusted reviews are paramount to consumers making a purchase. Most people wouldn't think of making a purchase unless they consulted online reviews first. Product reviews take online reviews a step further by allowing the viewer to actually see how a product performs while hearing feedback on the product from a creator. No wonder this useful video type is the #1 most popular video type on YouTube.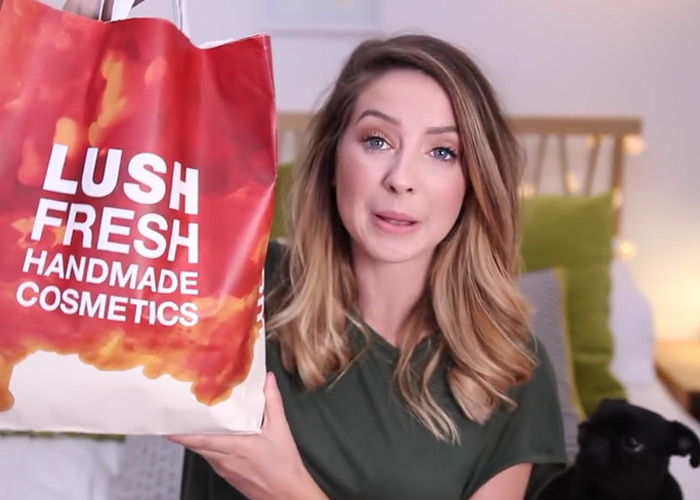 Conclusion
Of course, to many people, YouTube has one purpose only – it's an easy way to watch music videos. And music videos can't be ignored – there are so many of them! According to the Wikipedia List of Most Viewed YouTube Videos, "See You Again" by Wiz Khalifa featuring Charlie Puth has had an incredible 2.916 billion views, and has recently overtaken the long-time King of YouTube, "Gangnam Style" to be the leader. In fact, music videos take up 77 out of the 80 videos in this top list.
But there is much more to YouTube than simply music videos. From an influencer marketing point of view, official music videos offer little opportunity for influencer promotion. There are many other types of videos giving better opportunities for marketers, however.
More than 500 hours of content are uploaded to YouTube per minute, and of that, more than 250 million hours are watched on TV screens daily. So, if you still don't know what is the best social media, you definitely have to try YouTube. Try above mentioned tactics to produce well-structured and creative YouTube content for your channel.
Which of the above videos do you use the most? Let us know in the comments below!