Instagram Stories stickers aren't just a fun way to add more personality to your stories. On the other hand, they're also extremely useful for growing your businesses!
Instagram Stories Stickers
Whether you're trying to increase Instagram engagement, build more brand awareness, increase website traffic, or even make e-commerce sales, there's definitely an Instagram Stories sticker that can help you along the way.
Wondering what Instagram story stickers are?
Looking for information on how to use story stickers on Instagram to make your stories stand out?
Instagram stories can truly engage your audience. With more than 500 million people using stories every day, opportunities are everywhere!
Instagram Story Stickers are interactive elements that you can add to your Stories to engage with your followers.
What's more, stickers are a great way to boost your Instagram marketing.
Also Read:
Facebook Marketing: How to Grow your business with Facebook
This stickers can help you highlight your brand's personality but also promote your products in a more creative way.
And the best part is that they're incredibly easy to use. All you need is to, really, is to pick the right sticker for each Story.
How can you add Stickers to your Instagram Stories?
Here's a quick guide:
You can add stickers by clicking on the square smiley icon at the top of the screen.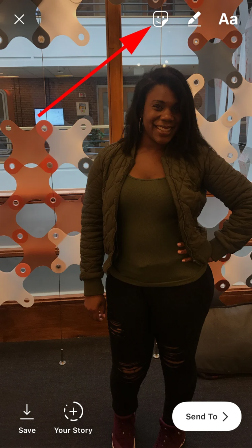 Once you open the Instagram Stories stickers tab, you will see several options for adding stickers. Select the type of sticker that you want to add and make your creative Instagram Story.
While most Instagram Stories stickers are in the form of fonts, emojis, or icons that are ready to use, some require an additional step. For stickers like location, mention, hashtag, and questions, you need to fill in additional information.
Once you have added a sticker, you can simply drag and drop it to place it anywhere in your Instagram Story. You can also reshape and resize your stickers, simply by pinching and zooming.
How to delete a mistaken Instagram Stories Stickers?
You can delete the Instagram Stories sticker by dragging and dropping it on the delete bin icon, as shown below: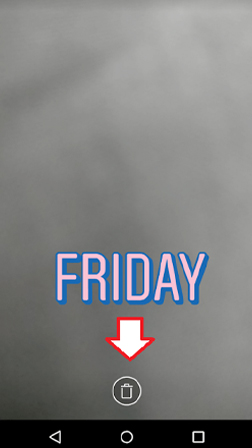 Important thing about Stickers on Instagram
Instagram Stories stickers are easy to use and self-explanatory, so the best way to master the art of using this feature is to pick up your phone and start experimenting.
While Instagram Stories stickers are a great feature to improve your content, make sure you don't overdo it.
Using too many emojis or text stickers in one Story may make it look cluttered and may turn out to be counter-productive. So, use your judgment and add the Instagram Stories stickers that work best for you.
Also Read:
Best Instagram Video Editor Apps in 2021
Different Types of Instagram Story Stickers
Instagram allows you to add multiple types of Story stickers. Here they are with examples:
"Quiz Sticker" for Instagram stories
The quiz sticker is an easy way to engage with your audience.
It's one of Instagram's most interactive stickers, and as a business, you can use it in various ways. For example: quizzing your audience, educating them about your products, or to dig deeper into their interests.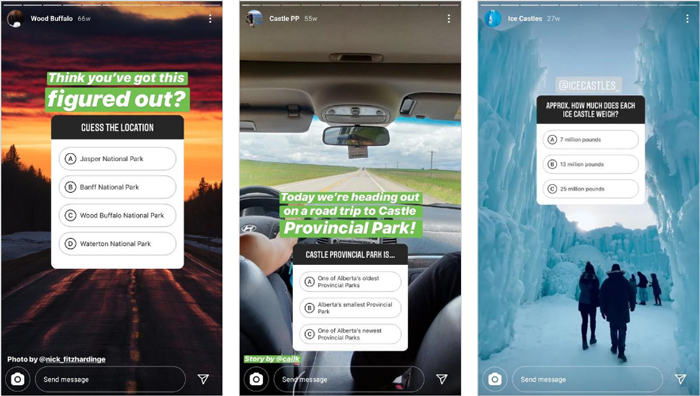 Best for:
Quizzing and educating your audience

Collecting feedback

Increasing engagement 
"Donation stickers" on Instagram
Donation stickers allow you to fundraise for nonprofits. You can use them to raise money for your favorite organization or you can simply tap into a charity's sticker to support the cause.
Instagram influencers, celebrities and creators use the donation sticker to support and build awareness about causes they care about — making them more relatable to their audience.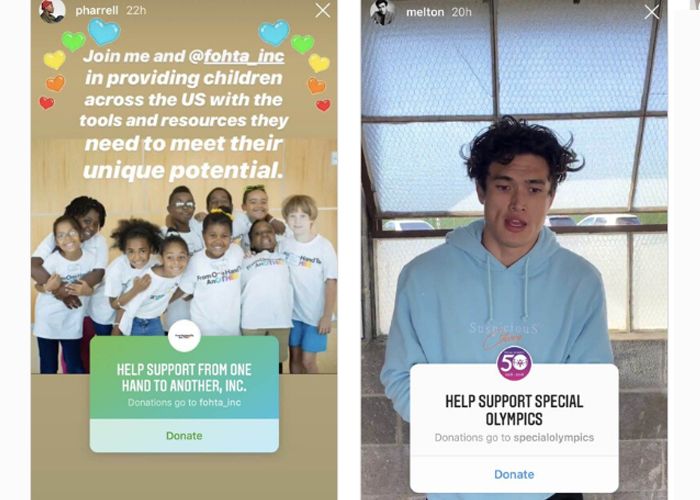 Best for:
Building awareness and support of your mission
Increasing brand loyalty
Humanizing your brand
"Countdown sticker" for Stories
The countdown sticker can be very handy for many brands.
Whether it's a product announcement, an important update or even a countdown to your next Instagram Live, it still makes a useful sticker.
You can also customize the sticker with the date, time, color to keep it consistent to your branding.
Also Read:
Some Hacks for Becoming a Successful Instagram Influencer
Instagram Stories Stickers "DM Me"
The DM Me sticker is perfect for engaging with your community and encouraging meaningful conversations.
There are a number of ways you can use the DM Me sticker. For example, you could use it to promote an upcoming event or new product line.
By gaining a deeper understanding of what specific members of your audience want to know, you can share more relevant updates with your wider following.
Armed with this valuable insight, you can incorporate the FAQs when creating future content — and generate more buzz about your event!
Another way to use the DM Me sticker for your business is to gather feedback.
Your audience is the perfect group to ask what they love about your brand, what products they'd love for you to create, or to get a pulse check on how they're feeling.
"Music sticker" for Instagram
Music stickers can add a soundtrack to your Stories. You can add music and lyrics to any Story and you can even pick the exact point of the song that you want to play.
For example, you can add a dramatic tone to an announcement, you can add cheerful tunes to a Story about #MondayMotivation or you can simply share a song that is stuck on your head.
We've also seen many accounts matching the song with their mood or the accompanied photo to make the content even better.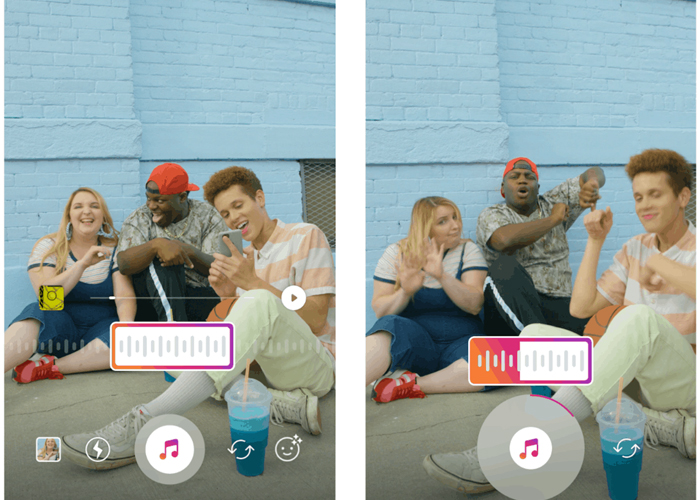 "Food Delivery and Gift cars" for Instagram stories stickers
Earlier this year, Instagram announced that businesses could share stickers specifically for food orders and gift cards in their stories.
With the COVID-19 pandemic causing financial pressures for many small businesses, these stickers provide a new way for communities to support them.
Gift Cards are a new way for businesses to sell redeemable vouchers on their stories, while food deliveries provide a way for businesses to drive awareness of their food delivery services and encourage orders.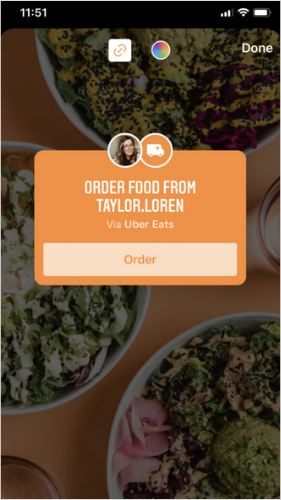 "Question" in Instagram
There are many influencers and celebrities who love using the Question sticker.
We've seen many accounts hosting AMA (ask me anything) sessions using the Question sticker to start interacting with their followers.
It's not just for celebrities though.
Brands can use the Question sticker to ask for their consumers' thoughts or ideas. They can even be more casual by asking them how they are feeling.
You can even ask for song recommendations!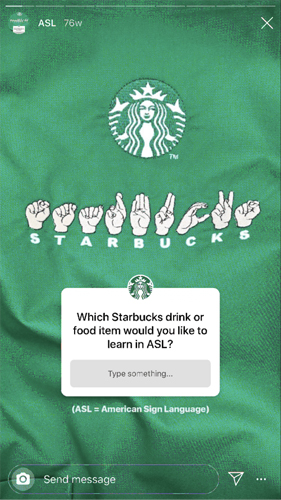 "Location" Stickers to use on Instagram stories
If you're looking to get more views and engagement on your Instagram Stories, you need to start tagging locations with Instagram's location sticker.
Like location tags for regular Instagram posts, when you tag a location on Instagram Stories, such as a neighborhood or a restaurant, your story will appear in the public stories feed of that location. So anyone who searches for that location on Instagram will be able to see and engage with your story.
In other words, using Instagram's location sticker can help boost the discoverability of your stories and get them seen by people who aren't following you.
Just remember to keep your tagged locations relevant to the content you're posting. Rather than tagging your stories with random, highly-searched for locations like New York City and Los Angeles (which might get you a few views but won't make sense contextually), it's important to be strategic and thoughtful about the locations you tag.
Best for: 
Increasing your story's discoverability
Getting more views and engagement on your stories
Drawing attention to your business' physical location
"Mention" for stories
When you're working with other brands on Instagram or reposting user-generated content (UGC), it's really important that you shout-out to their account with the mention sticker.
Not only will the account be notified that you mentioned them, but it goes a long way when it comes to building your community. That account may, in turn, repost your story and thank you for the mention or even share it with their followers.
Best for:
Highlighting other Instagram accounts
Highlighting partnerships and influencer campaigns
Also Read:
How To Create Quality Instagram Content : 25 Attractive ideas
"Hashtag sticker"
Hashtags are a big part of Instagram.
They can help you expand your reach, which makes them ideal for brands that are getting started.
The hashtag sticker makes it easier for you to add a clickable hashtag to your Stories. You can even promote your branded hashtag to encourage your followers to add it to their Stories.
The best thing with hashtag stickers is that you can click on a hashtag to discover others using it in their Stories.
Also Read:
Instagram Hashtags Guide: How to use Instagram Hashtags in 2021?
Best for:
Increasing your story's discoverability
Getting more views and engagement on your stories
Highlighting your branded hashtags, hashtag campaigns, and more!
GIF Stickers for your stories to stand out
If you've been looking for ways to create content that's more attention-grabbing and engaging, using Instagram GIF stickers might be the answer.
In 2018, Instagram teamed up with GIPHY to build a library of high-quality GIFs on Instagram Stories. Now you can add fun, expressive GIF stickers to any photo or video in your story. And there are just so many use cases for businesses!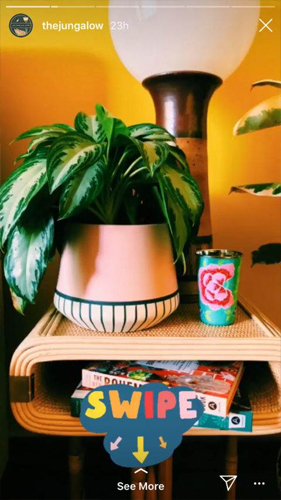 Conclusion
Remember, Instagram Story stickers are not just fun features to use with your friends.
They can be an integral part of your brand's strategy to connect with your followers while building an authentic presence.
They can even help you stand out through authentic content that is seen by many followers every day.
Tell us which one do you use regularly and which one is your favorite?