Learn Instagram Reels in simple language with photos
TikTok is a large social network that started many years ago and has appeared in the news several times in recent weeks.
As India and the United States claim, Tiktok developer  ByteDance has close ties to the Chinese government, and the data Tiktok collects may be used for espionage purposes. India blocked Tiktok along with dozens of other applications. The United States sought to do the same until a new Reuters report said Tiktok officials had agreed to sell their business in the United States. Microsoft has also officially confirmed that it has entered into negotiations with Tiktok.
If you do not want to face these difficulties, but you are interested in the features that Tiktok offers, you can look for alternatives. Various companies have repeatedly made services similar to Tiktok available to attract attention. Instagram is the latest company to launch a service similar to Tiktok.
Instagram Reels is a direct competitor to Tiktok
Instagram recently hosted a new feature called Instagram Reels that allows users to record, edit and publish short videos so other people can enter the app feed and find content.
Videos released on Reels will take a maximum of 15 seconds and can be used to perform a variety of tasks, such as adding a visual effect to them. The user can put special filters on the video or combine it with music. What we have said may remind you of the story section at first, however there are some important differences between Reels and Story. In addition, each has its own capabilities that may make you prefer one over the other.
Three Apple iPhone 11 are showing Instagram Reels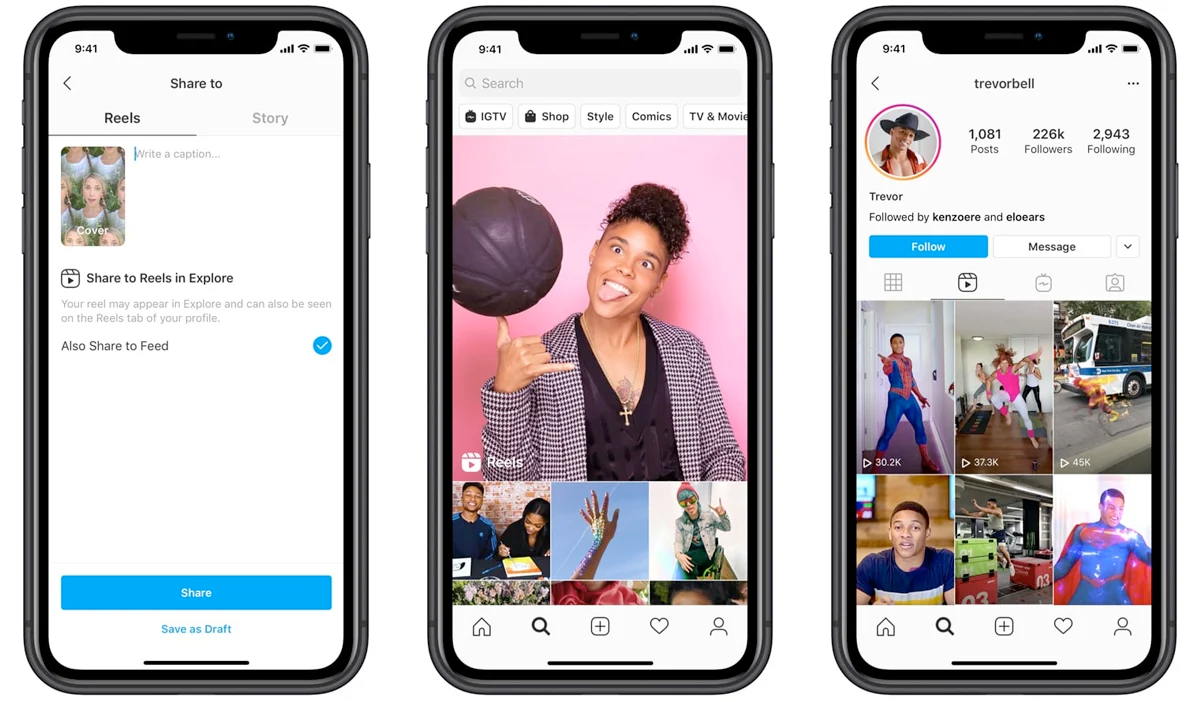 The Reels service offers a greater variety of content editing tools than storytelling, including augmented reality (AR) effects and a special tool for speeding up or slowing down video and audio playback. The user can also put several clips together in Razer.
Content generated in Reels can be sent to the Instagram Explore feed (as long as your account is public); This will increase the potential for your short video to be seen, and even those who do not follow your account will have a chance to see the video. Adding Reels content to the Explore feed can have a significant effect on increasing the number of followers. If you use proprietary audio content in your video, that content will be attributed to you personally and users will be able to use it in Reels videos.
There are basically unreasonable similarities between Reels and Tiktok. Reels can be considered a ticket that has been integrated with Instagram. Of course, keep in mind that Tiktok has some additional features; For example, in Tiktok, unlike Instagram Reels, you can upload two-person recorded videos or audio directly. It doesn't take long for Story to start; A feature that has unparalleled similarities to Snapshot. Instagram generally seems interested in adding features similar to what competitors offer. In the following, we will examine how to use the Reels.
Close view of Instagram Reels feature in the camera
Learn how to use Instagram Reels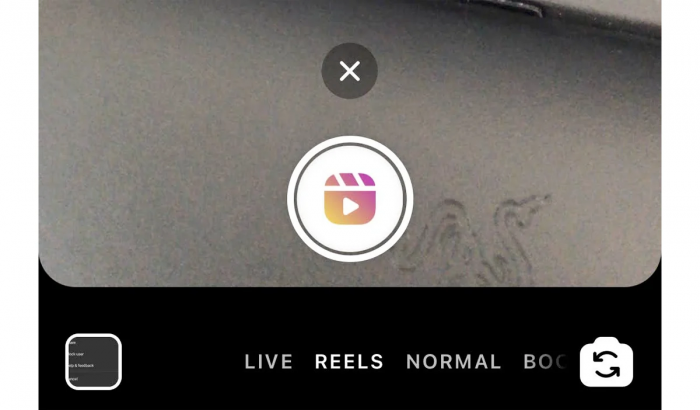 The content you create on Instagram Reels is known as "Reels". To build a rail, open your Instagram camera, just as you would with a story. In the bottom bar, find the Reels option and enter it. After entering the Reels section, you will see that on the side edge of the screen, video editing options are provided. Use the record button to create your own clip or set of clips, and when you are ready to release, tap the arrow icon (there is a progress bar at the bottom of the screen that lets you know how long it takes to get to 15 seconds). Provided by Reels).
Instagram Reels content can also be published in the main feed
After completing these steps, you will be able to write text below the generated content, select a cover image for it, add a hashtag to it, and finally make your video publicly available. We reiterate that in order for your Reels to be added to the Explore page, your account must be public.
Like the content posted on IGTV, the videos you create in the Reels section go into a separate tab on your profile page. Another option available to users of public and private accounts is that they can also publish Reels on the main feed. Users can also send the Reels via private message (Direct) and can even publish them in the Stories section. If you insert the Reels into the store, they will disappear after 24 hours.
If you want to see user-generated content in the Reels section, tap the search icon on Instagram. In the new page you will see that the contents of the Reels are located at the top. That way all you have to do is tap on the content and view the different clips. On this page, it is possible to follow users, like content and leave a comment.