Verification Symbols
Across the country, children are using social media younger and younger.
Our primary position on Social Media use is to ask that parents and carers respect age restrictions, and game classifications they are there for a reason, and most apps are 13+. However, for those that have decided that their child can use apps younger than the recommended age, we need to make sure children are safe and well educated on risks that are easily avoidable. YouTube, Instagram, Snapchat and TikTok are the most popular, with very young children.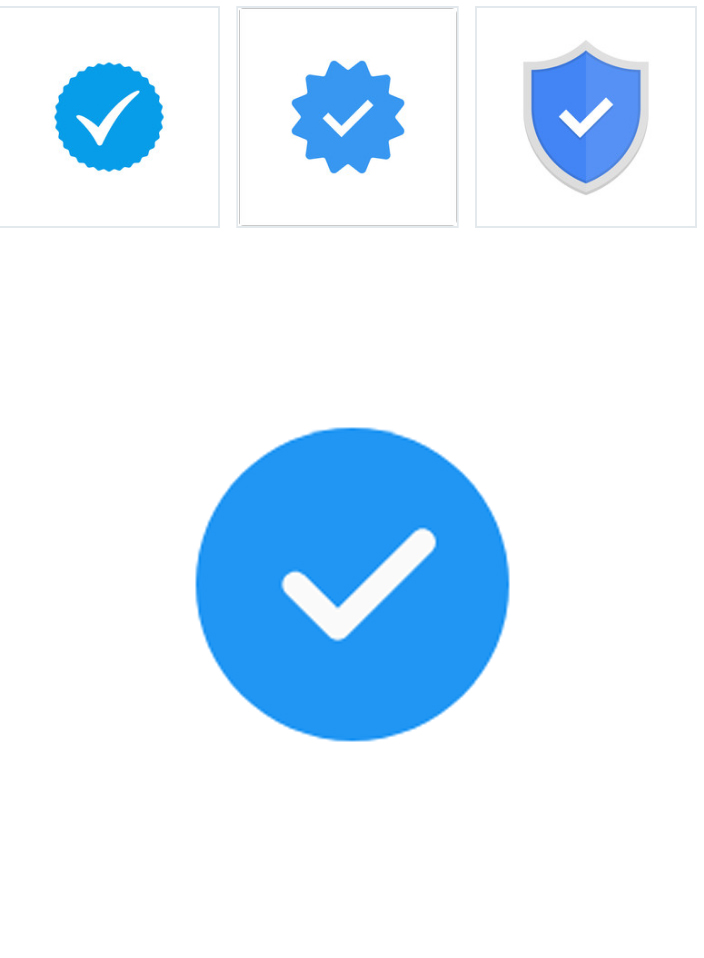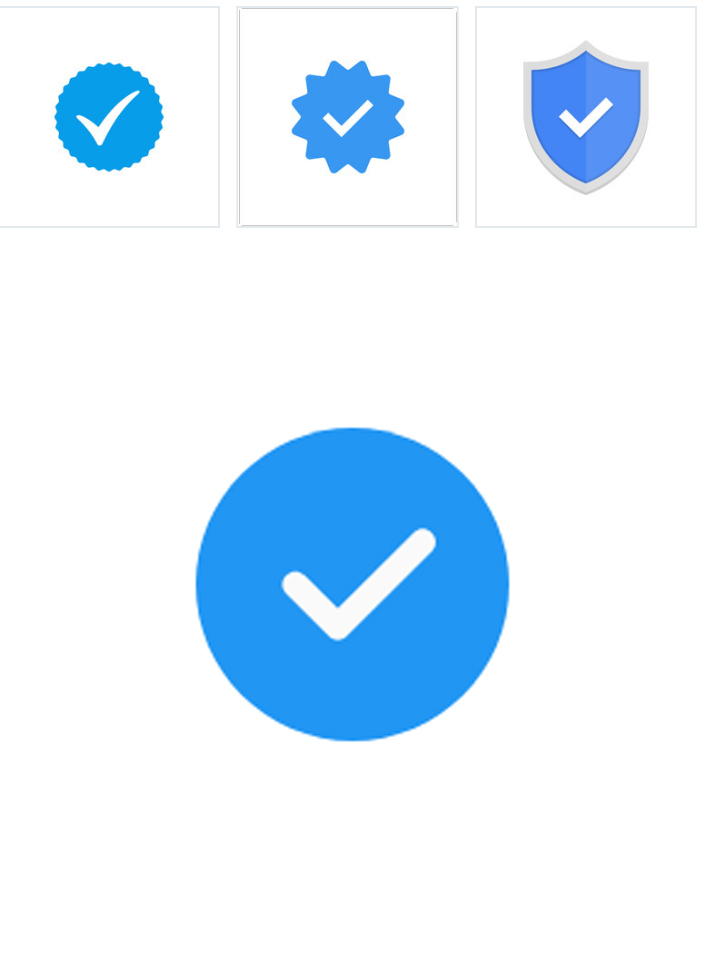 One of the questions we always should ask children is to tell us how they identify that they are following a real celebrity.
Verification Symbols
The reason we should ask is that we have seen multiple fake accounts trying to lure young people into following them. In extreme cases, Safe on Social has been told by young people that they have received private messages from celebrities. Conversations with these "celebrities" often involve asking for inappropriate photographs of the young child (this has been reported to the police immediately in all cases). Please make sure that your children know that a celebrity will not send them a private message. Ever. Be aware that whenever someone who is hugely popular with young children is touring the country, fake accounts start to appear. For example, if Maddie Ziegler, Ariana Grande, Katy Perry or others are about to visit and we may see fake accounts being set up pretending to be them but there is someone whom you do not want contacting your child hiding behind the fake profile. Fake accounts will often have a slight typo in the name, usually so minor that a young child will not be able to notice. You cannot watch 24/7 what your child sees on social media unless you are holding the device and hovering over their shoulder. Even with filtering devices in place, some things slip through. They are never reliable solutions.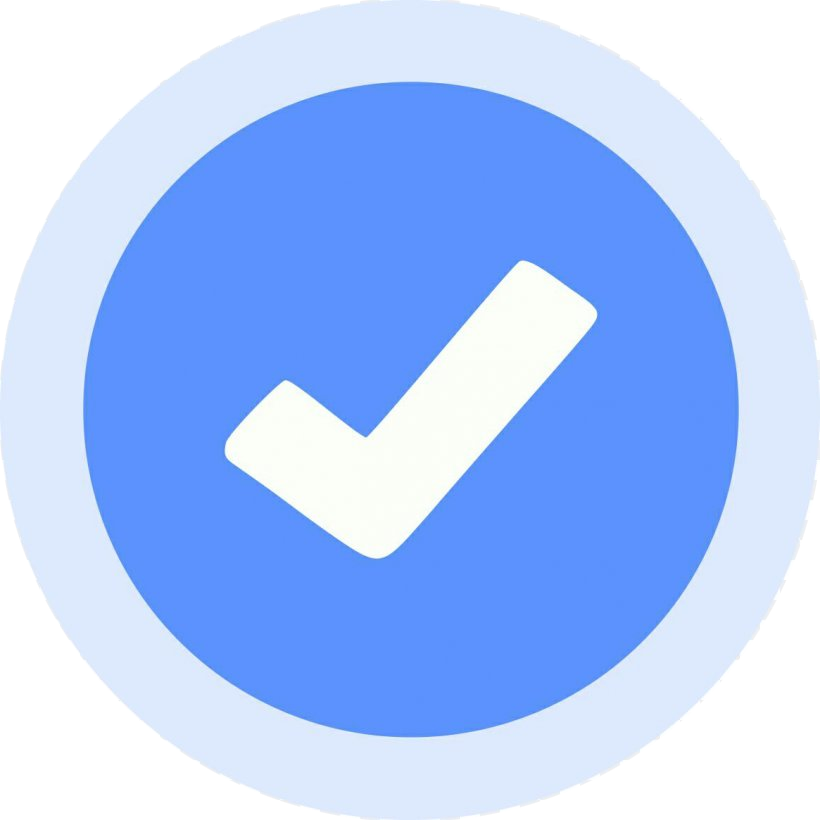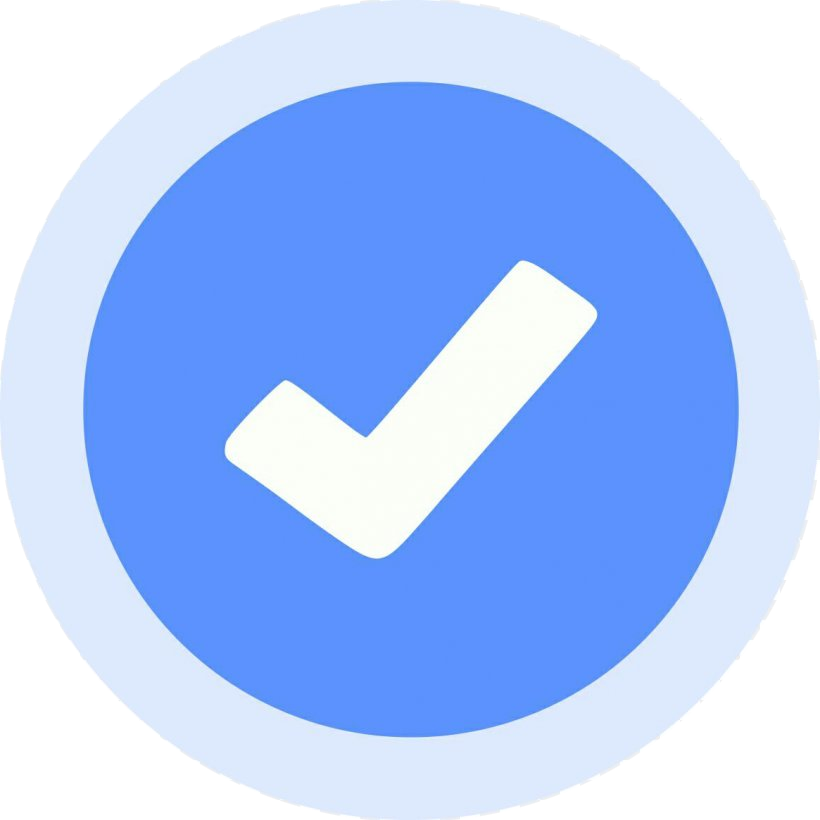 We support building a relationship based on trust and a good education that you can provide children with knowing the basics. Our tip is to educate on what a verification symbol is, and why it is essential to understand what they are on each app as they are all different.
Every parent and carer should know how to identify a real celebrity.
Most major social media platforms have a verification symbol to prove that it is the real celebrity or organisation.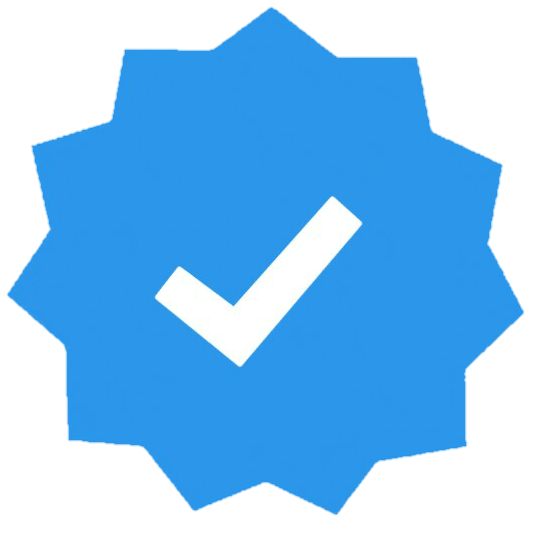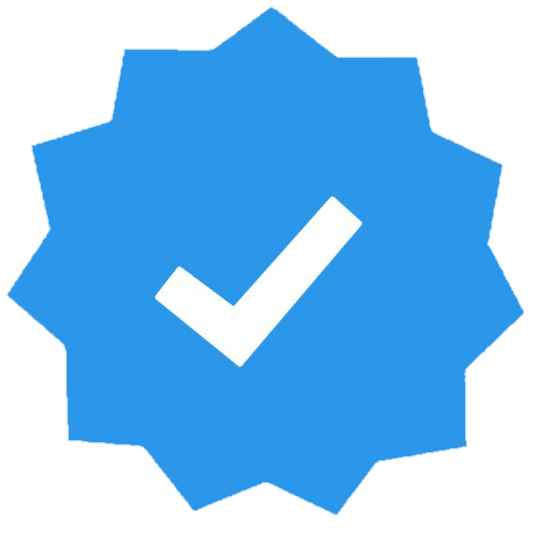 The verification symbol can be trusted as celebrities and influencers
go through a rigorous process to be able to use the symbol. Please check through with children each celebrity account they are following and unfollow the profiles that do not have the following verification symbols in place. It's a good idea to check your own as well.
---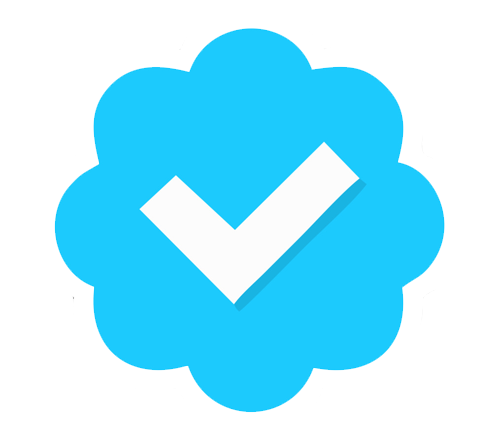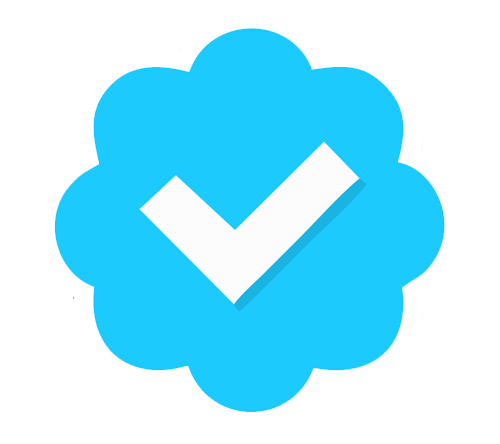 ---
Is there a verified Emoji?
✔️ Check Mark
This emoji is not supported in Twitter names, possibly in an attempt to minimize confusion with a verified checkmark. Check Mark was approved as part of Unicode 1.1 in 1993 under the name "Heavy Check Mark" and added to Emoji 1.0 in 2015.
How do I type a check symbol?
Create a check mark symbol by pressing the Alt key and typing 0252 using the numeric keypad on the right side of the keyboard while still pressing the Alt key.
What does this emoji mean ✅?
Meaning of ✅ Check Mark Button Emoji
White Heavy Check Mark emoji is thickly outlined white checkmark pointing towards the left. This check mark is often used to represent that something has been approved or that a passing ? School grade has been earned. It is a positive emoji that provides positive reinforcement.
Is there a blue tick Emoji?
Social Media verification blue badge Each site has specific criteria you need to meet to get your profile verified, and understanding this can be tricky While a blue tick once met nothing, the symbol is now widely recognised to represent a 'verified' profile.
How do I get more followers?
How to get followers on Instagram for free: 27 simple tips
Have a thoughtful Instagram strategy.
Define your target audience.
Create a consistent brand story and aesthetic.
Craft a great bio and profile.
Share engaging content.
Promote your Instagram presence on other social networks.
What is the meaning of blue tick in twitter?
About verified accounts. … The blue verified badge on Twitter lets people know that an account of public interest is authentic. The badge appears next to the name on an account's profile and next to the account name in search results.
What does a check mark look like?
A check mark, checkmark or tick (British English) is a mark (✓, ✔️, etc.) used (primarily in the English speaking world) to indicate the concept "yes" (e.g. "yes; this has been verified", "yes; that is the correct answer", "yes; this has been completed", or "yes; this [item or option] applies to me").
How do you get a fake blue tick on Instagram?
Instagram verified? How to get that coveted blue check mark
Login, go to your profile and tap. Once you log into your Instagram account, head to your profile and click the three-lined bar at the top right corner.
Go to Settings > Request Verification. …
Enter your full name and submit a form of ID.
How can you make your own emoji?
Making your own emoji on Android is easy with Emoji Maker.
…
How To Create Your Own Emoji On Android
Tap New Emoji from the home screen.
Choose a background for your emoji. …
Use the menu icons on the bottom of the app to pick eyebrows, eyes, a mouth, hand gestures, hair, facial hair, a mask, and more.
What does heavy check mark mean?
Heavy Check Mark emoji is a thick, filled in checkmark pointing to the left. This check mark shows approval or that something has been green-lit to move on to the next step of a process. You can send this emoji with the ? OK Hand emoji to show someone that their work is acceptable.
Is there an earbud Emoji?
The 'headphone' emoji is a special symbol that can be used on smartphones, tablets, and computers. Your device needs to support this particular emoji in order for you to be able to use it, otherwise the emoji may not appear. … The chart on this page shows how this emoji is displayed on Android, iOS, and other platforms.
Do verified TikTokers get paid?
On average, A TikToker with half a million followers with good engagement in the comments and likes can get paid around $450 a month. To make money from TikTok, you need to gain popularity with a good engagement rate on your videos.
What is blue tick?
"A verified badge is a check. that appears next to an Instagram account's name in search and on the profile. It means that Instagram has confirmed that this is the authentic account for the public figure, celebrity or global brand it represents.
How do I make a PNG an emoji?
Ever thought of mixing them together? Yes, you heard it right.
…
Convert Image Into Emoji
Go to Mirror on Play Store or Mirror on App Store depending on your device and install the Mirror app.
Once the app is installed, open it. A page saying Mirror's User Agreement will appear. …
After that, your phone's camera will open.
How do you get a blue tick on twitter?
You can apply to be Twitter verified and receive a blue checkmark badge next to your name. To become verified on Twitter, you simply update your profile with current information, verify a phone number and email address, then fill out a form requesting consideration as a verified user.
How can I get TikTok famous overnight?
We asked the biggest TikTokers how to get TikTok famous
You have to post videos every day, even if they don't reach many people.
Pay attention to trends and capitalise on them.
Be unique and show people something they haven't seen before.
Use the tools the app gives you, especially if they're recent additions.
How do you get a blue check?
You can apply for Instagram verification with either a personal account or a business account.
The blue check helps people avoid imposter accounts and easily find the brands or public figures they want to follow. …
Click the Settings gear icon at the bottom of the screen.
Tap Account.
Tap Request verification.