what is advertorial ?
An advertorial is an advertisement in the form of editorial content. The term "advertorial" is a blend (see portmanteau) of the words "advertisement" and "editorial." Merriam-Webster dates the origin of the word to 1946.
In printed publications, the advertisement is usually written to resemble an objective article and designed to ostensibly look like a legitimate and independent news story. In television, the advertisement is similar to a short infomercial presentation of products or services. These can either be in the form of a television commercial or as a segment on a talk show or variety show. In radio, these can take the form of a radio commercial or a discussion between the announcer and representative. The concept of internet-based advertorials is linked to native advertising; however, whether the two terms are synonymous is a point of discussion.
In the United States, locally produced daytime television rose in the mid-2000s as local television stations (especially those with the NBC and Fox Networks, where NBC gave up the most programming time) saw network time on weekday mornings after 9am returned to local control and saw new national talk shows either fail or not attract the right demographic to a timeslot. Beginning with Daytime on Media General station WFLA-TV in Tampa, Florida in the early 2000s, a new format featuring the structure of a traditional locally produced daytime show with the usual format of light talk, health features, beauty tips and recipe segments which was popular up to the early 1990s (when expansion of newscasts became a much less expensive, more dependable form of revenue) came into use. Some of these shows, such as WKBW-TV's AM Buffalo in Buffalo, New York, seamlessly made the transition from a traditional local talk show to a paid program with little notice.
This type of program usually features light talk designed to draw in mainly a female audience, and then presentation of products, services, and packages by local businesses; for example a basement waterproofing system might be discussed by the representative of a company in that business with the hosts, along with perhaps a special offer for viewers. Like in Australia, to prevent any conflict of interest concerns with their counterpart local newsrooms, the hosts of advertorials have no communication with those personalities in the news department on-air, nor do they even mention any breaking news stories or perform a handoff to the newsroom for further details.
also read :
How to Write a Press Release ?
Definition of 'Advertorial'
Definition: An advertorial (رپورتاژ آگهی)  is a form of advertisement in a newspaper, magazine or a website which involves giving information about the product in the form of an article. Usually, a brand pays the publisher for such an article.
Description: Advertorials are advertisements that appear in the media, be it magazines, newspapers or websites. Advertorials are paid content.
They are used by marketers to educate prospective consumers about the features of a product. It can be used to target a specific set of people by choosing the right medium to publish the advertorial.
For example, an advertorial in a business newspaper would involve educating a set of people who are more interested about economy, markets or financial products. It is an effective medium for a company to connect with its consumers through a story, unlike a traditional print ad in a magazine, newspaper or on a website as a banner ad.
An advertorial is more detailed than an advertisement and thus helps consumers understand more about the product.
Advertorials are usually written by an ad agency or the client itself. They then purchase the ad space on the website or in a newspaper or a magazine.
It is important to note that as a rule of most publications, the word "advertisement" is mostly printed in small letters at the top or bottom of your advertorial. Some newspapers or magazines chose to push these advertorials in special sections.
What is an advertorial example?
What is an advertorial? An advertorial is the name for an advertisement that's written or produced in the form of editorial content. … For example, let's say I'm on the marketing team for a company that offers social media services, and I'm in charge of writing an advertorial.
What is advertorial content?
Advertorial is magazine, newspaper or website content that looks and reads like that publication's own content but is, in fact, a paid advertisement. … Advertorials can also appear in video form on websites. The word "advertorial" combines the words "advertisement" and "editorial."
What is the difference between advertorial and editorial?
Simply, an advertorial is written because someone paid for it to be written. Editorials, tough, are written because the story or content is deemed to be relevant, timely, or newsworthy based on its subject matter alone.
Are advertorials effective?
One part editorial, one part advertisement, advertorials are both effective in exposing your marketing message to specialty consumers and raising brand or product awareness. When done properly, they can be viable sales generators for small businesses.
What is a native article?
A native ad lives on a webpage and links to either sponsored, owned or earned media — really, anything the brand wants people to read. Once you click on the ad, it will likely send you to a lightly branded article. You'll usually see a couple brand mentions as well as a CTA.
What does native advertising mean?
Native advertising is the use of paid ads that match the look, feel and function of the media format in which they appear. Native ads are often found in social media feeds, or as recommended content on a web page.
The 14 Keys to Writing Advertorials That Sell
Advertorials are native ads with a single purpose: getting specific action from the reader.
This could be donating to a cause, downloading a PDF, subscribing to an email newsletter, visiting a store, or buying a product.
An effective advertorial grips the reader and leads her to the logical conclusion — pointing her, in very specific language, to what to do next. This is the call to action.
Advertorials come in all shapes and sizes.
They could be lists or guides
They could be videos or print articles
They could be one page or six
Regardless of the format or medium, however, most tell a story.
This is why there are so many similarities between the essential ingredients of a blog post and an advertorial.
But there are still some specific things you must know.
Here are the basic steps for writing advertorials that work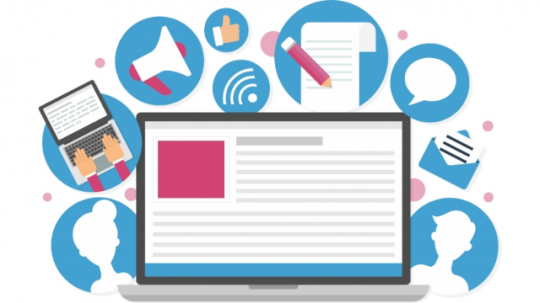 1. Study the publication
Your advertorial will sit in a context, in a magazine or on a website.You must study and master that context.
The design conventions like layout, typography, and column choice
The editorial conventions including headlines, blurbs, and bylines
More important, you must understand the publication's audience. (More on that in a minute.)
2. Study the headlines
Whatever the headline style, match it.
Are the headlines news fragments like Time's "Court Sentences Berlescuni to Community Service" … or are they inquisitive and complete sentences like Quartz's "How many hours of your life is air pollution stealing from you?"
Are they long and loose like Upworthy … or brief and dense like the BBC?
3. Study the opening
You must study the first several sentences of multiple articles. You must understand how the publication pulls readers into their stories.
A great place to start is to study the most popular articles.
Do they open by introducing a character?
Is that description in-depth or shallow?
Do they describe a location?
What senses do they focus on: sight, touch, sound?
Do the opening sentences tend to be short and punchy, or longer and more detailed?
4. Study the body
Does the publication use uniform blocks of text like the American Conservative or irregular rows of dialog like Sports Illustrated?
Is the language sophisticated like Scientific American or simple like BuzzFeed?
Do they prefer short pieces or longer ones?
Your advertorial should match these elements identically.
5. Study the audience
Who is the audience?
Most important: What do they want?
Ask the publication for a demographic and psychographic report on their readers
Spend time in the comment or letters section
Talk to an editor or two who can share insights on their readership
Exchange emails with a few readers
6. Understand the advertising policy of the publication
Ask for the publication's advertising policy. Look for their position on advertorials.
If you have doubts, ask specific questions.
7. Create a story
View your advertorial like you are a journalist. Collect your facts. Stockpile your quotes.
Introduce the character. Describe her life. Introduce conflict.
Remember that a good story has a plot with twists and turns.
In other words, brush up on your storytelling skills.
8. Identify reader pain
What one thing is the ideal reader suffering from?
What keeps her up at night? What is her dominant desire?
And what one emotion do you want to bring out in that ideal reader?
9. Agitate the pain
In a good story you introduce the character. You introduce her normal life. Then you disturb the hell out of that routine so she falls apart.
She was climbing the corporate ladder until breast cancer sidelined her.
He thought everything was fine until his wife walked out for another man.
Your reader should relate.
10. Introduce an enemy
Who or what is behind all this pain?
Sometimes it is the government, who wants to take and waste all your income
Sometimes it is a big brand, who lies to you about how its products are made
Sometimes it is a weird neighbor, who's disturbing the serenity of your weekends
Rally readers around an enemy they love to hate and they will listen to you.
11. Introduce the solution
Once the reader is sufficiently distraught, trot out the solution … which will be your product or service.
Demonstrate how your mentor program can teach her to negotiate for the higher pay she deserves. That he can get a greener lawn without chemicals.
These are the benefits of your product or solution. The significant advantages that make their problem go away.
12. Support your bold claims
Your story will front as a claim. It is best if this is a true story, about a real person.
A grandmother's idyllic life with her grandchildren that was darkened by unexpected depression
An executive's financial world turned upside down when he was betrayed by a colleague
You must substantiate any claim you make about your product or service with facts, test results, and statistics. Pour this information on.
You must create the feeling that there is not another product on the planet that can offer the benefits that yours provides.
13. End with happiness
This is not a black comedy or an avant-garde French film. You are not trying to win at Sundance or Cannes.
Be creative, yes, but conclude the story with a happy ending — where evil is defeated and good prevails, where the enemy is vanquished and normal life is restored.
14. Add a call to action
If you've done your job, your reader will be looking for a way to contact you. She will want to buy your product or to hire you.
Tell her, specifically, what to do.
How to subscribe
How to download the ebook
How to buy your app
You must be very specific. Assume nothing. (See how Star News Online ended this advertorial.)
Benefits of Advertorial Marketing
When you use an advertorial, you're using a marketing technique that's often used for brand exposure, conversion, and lead generation. In this section, we're going to talk about how.
1. You can convert leads.
First, if you have blog post ideas that relate to your industry, you might consider sourcing out a publication that is interested in advertorials for your industry. For instance, if you run an ecommerce technology business, a publication like The New Yorker might not be a viable option — instead, you might want to consider a publication like TechCrunch, which specializes in all things technology and commerce.
Your advertorial would be shown to audiences that are the most interested in your industry, so you can increase exposure to the right audiences. You might be able to convert quite a few leads from this method.
2. Advertorials build brand awareness.
Next, let's say you want to build brand awareness with paid ads, but are looking to advance your efforts past social media or TV ads. An advertorial might be a good alternative. The post, unlike ads, is paid for less often, but has the potential to be found by readers long after the publish date.
For instance, let's say you pay for an advertorial tomorrow. Generally, you won't have to keep paying to boost the visibility of your ad, like you would have to with other ads. You can earn organic traffic continuously with an advertorial.
3. Retarget your existing customers.
Lastly, if you're thinking about advertorial marketing, think about how you can retarget your advertorial on your end. When the advertorial is posted, how can you fit it into your content plan to provide value to your existing customers?
Maybe your advertorial is a filmed interview with an industry thought leader, and your customers respond really well to video. You can post the advertorial on your social media accounts, and boost the fact that you partnered with a publication to bring a new video to your audience.
Similarly, you can embed the advertorial into your email list. Your email subscribers are likely devoted customers, so sharing the post with that audience is most likely going to earn you some traffic.
Encouraging your customers to share the post on social media and tag your company is a great way to increase brand awareness online, promote your advertorial, and gain user-generated content from your audience. User-generated content is a fantastic content idea that gives a voice to satisfied customers to market your product from their point of view.
Does all of this sound like an opportunity that can't be missed? If your answer is, "Of course!", you're probably wondering what goes into an advertorial to make them stunning. So, let's talk about writing an advertorial, next.
How to write an advertorial ?
1. Write for value, not to promote.
Your advertorial should include valuable copy. You don't need to write a blatant ad for your product or company. Instead, advertorials should take the tone of a blog post.
Blog posts are meant to provide information that audiences can find value from. So, when you sit down to create the concept of your advertorial, think about how you can serve your target audience with educational content, first.
Maybe your campaign goal is to increase visibility of your new product. If that's the case, think of writing a listicle that mentions competitive products and include yours at the top. This provides valuable information to audiences you're interested in, as well as the other way around.
2. Stick to what your title says.
When your advertorial pitch gets accepted by a publication, or after you've written a draft, read it for continuity: Does your advertorial accomplish what you said it would in the title?
For instance, if your post title is, "Marketing Tips for a Team of One," but you spend the advertorial talking about how wonderful your marketing agency is at building brand awareness, your post is going to sound more like a product page.
It's important you align the information in your article with your title, so readers know what they're getting into when they read the title of your advertorial. Additionally, you won't lose credibility for false advertising, and you can be sure you're serving your audience.
3. Solve for the customer.
Serving audiences should be one of your top priorities with an advertorial. Yes, advertorials help your company out, but ultimately, solving for the customer generates new ones.
Advertorials aren't a chance for you to shout out how your company solves all of the challenges presented in your advertorial. Instead, this is a chance for you to reach a new audience with high-quality content.
If you want to place an ad for your company in tandem with an advertorial, discuss the possibility with the publisher. You may be able to purchase ad space that will separate the purposes of your content.
4. Inspire action.
Remember, your advertorial should still be some sort of an advertisement, even if it's not as visible as others. And, with all ads, you should inspire action by the end of the post.
Instead of including a huge, shiny CTA button that looks amazing on your product pages, weave action into the narrative of your advertorial. For example, if you are going to write one about your latest data report, include a link to read it, or a screenshot of a compelling part of the report that links to the content offer for it.
Similarly, you can make an interactive advertorial, like a quiz, that tests your readers' knowledge about the subject, then provide a resource where they can learn more about the subject by accessing one of your offers.
5. Avoid only talking about your company.
This is a huge rule of thumb. To ensure your advertorial doesn't take the form of a long-form ad, avoid only talking about your company in the advertorial.
It's common to think that this point only applies to listicles, but it's something to think about regardless of the type of advertorial you're writing. Even if your content includes a quiz, you can have a couple of the questions mention competitors, and how they fit into the lives of your customers.
Similarly, if you're writing a "How-to" guide, when you include your company as a resource, be sure to mention another option or two. To diversify your content, add value to the reader, and show your knowledge of the industry, mentioning other brands in the post is key.
6. Delight your readers with exceptional content.
If you're writing an advertorial, it's a good chance to try something new to delight your customers — for instance, maybe include animations instead of photos, emojis instead of text, or even a different style of writing that's different from your typical brand voice.
The chance to participate in something new will engage with those leads. If you're writing for the needs of your audience, you want them to feel like their experience reading your advertorial was a delightful one.
You can also try out some new optimization techniques. Maybe you create a content offer that's specific to a campaign. You can experiment here, and cater to new leads with your piece.
Now that you have some tips about how to create an advertorial, let's go over some examples you can refer to if you get stuck writing, formatting, or finalizing your post.