Most people might recall TikTok as being the hit pop single by Kesha. And we don't blame them. But for the teens of the world, it has taken a completely different meaning.
Try asking one of Gen Z'ers and they'll tell you that TikTok is a completely new subculture. TikTok is one of the fastest growing social media platforms in the world which presents an alternative version of online sharing. It allows users to create short videos with music, filters, and some other features. Let's dive in and know more about TikTok Statistics.
TikTok Statistics
TikTok is available in over 150 countries, has over 1 billion users, and has been downloaded over 200 million times in the United States alone. If your brand's target audience includes anyone between the age 13 and 40, you should be on TikTok right now.
What is TikTok?
TikTok is an iOS and Android media app that can be used for creating and sharing short videos. It was initially launched as Douyin in September 2016, in China. The following year, in 2017, the app was launched by ByteDance for markets outside of China. TikTok and Douyin both use the same software, but maintain separate networks in order to comply with Chinese censorship restrictions. TikTok is available all around the world via the App Store or Google Play stores.
To give you an idea of what TikTok aims for as a company, their mission is "to capture and present the world's creativity, knowledge, and precious life moments, directly from the mobile phone. TikTok enables everyone to be a creator, and encourages users to share their passion and creative expression through their videos." In doing so, TikTok competes with giants like YouTube, Instagram, and Facebook that have either the backing of Google or Facebook.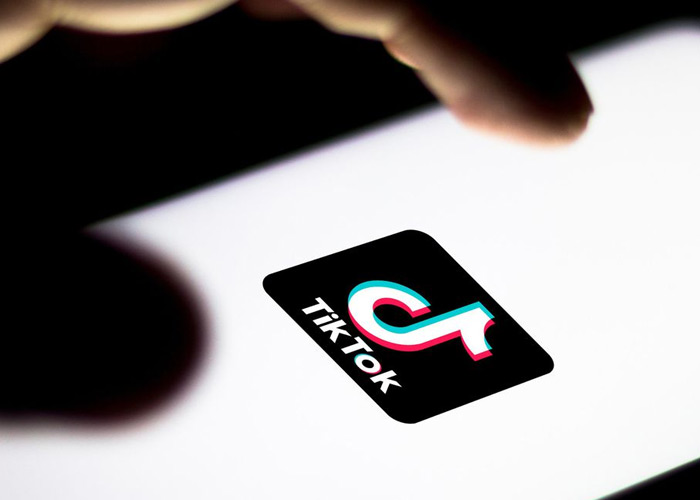 Also Read:
Facebook paying content creators and Influencers for competition with TikTok
Top 10 TikTok Statistics
Neither TikTok nor its forerunner, Musical.ly, provides much in statistics publicly. It is much harder to find follower lists than most of the other social networks, for example. However, with such a convoluted history, it is not too difficult to discover quite a few TikTok statistics. Let's kick off with this interesting look at TikTok's rise the last few years.
1. TikTok Users
TikTok was launched in September 2016, and in the three years since its launch, it's safe to say that it has exploded in popularity. It has 800 million active users worldwide (Datareportal, 2020). That makes TikTok 9th in terms of social network sites, ahead of better known sites such as LinkedIn, Twitter, Pinterest, and Snapchat.
It's interesting to point out that 150 million active daily users are in China, which mostly use the Chinese version of the app, called Douyin.
TikTok has especially been enthusiastically welcomed by many Asian countries such as Cambodia, Japan, Indonesia, Malaysia, Thailand, and Vietnam. Just to give you an idea of how other apps perform in comparison, it took Instagram six years from its launch to gain the same amount of monthly active users that TikTok  managed to achieve in under three years. And for Facebook to hit the same monthly active users mark, it took nearly over four years.
Monthly Active Users – TikTok has about 1 billion monthly active users. In November of 2018, TikTok reported that the number was 680 million monthly active users. We estimate that it's increased to 1 billion as of now (January 2021).
2. TikTok statistics:
Downloads
In February 2019, TikTok reached its first billion downloads. The app took just under eight months to gain half a billion more. These figures are nothing short of impressive, considering that the app was launched only as recently as 2016.
Today, TikTok's growth is showing no signs of stopping. The latest TikTok statistics show that as of April 2020, the popular video app has been downloaded more than two billion times worldwide on both the Apple App Store and Google Play (Sensor Tower, 2020). In other words, TikTok was able to double its number of downloads in just over a year—a clear sign of the app's skyrocketing popularity.
That's not the only significant downloads landmark that the app has reached this year. In the first quarter of 2020, there were a total of 315 million TikTok downloads worldwide. Not only is this a whopping 58 percent increase from the previous quarter, more impressively, it is also the highest amount of downloads an app has ever received in a given quarter.
The surge in downloads is most likely a result of the coronavirus pandemic. Under lockdown, consumers were spending increasingly more time on their mobile phones and seeking out entertainment and new ways to stay connected, which in turn, drove TikTok downloads.
Also Read:
15 Must-Have TikTok Tools to Boost Your Marketing
3. Who has seen TikTok videos?
23% of US Internet Users Have Used or Seen Videos on TikTok.
In a December 2019 Statista survey, 23 percent of respondents stated that they had used or seen videos posted on TikTok. 44% indicated that they hadn't, while 33% claimed to have never heard of TikTok. More US internet users have used TikTok in 2020 during the COVID pandemic, however, so these percentages now probably understate the actual situation.
4. TikTok Hashtags
As of June 2020, the most popular content categories on TikTok all have over one billion views. The most viewed content category on the app was entertainment content, accumulating 443.3 billion TikTok hashtag views overall.
Presumably, this category includes all those lip-synching videos. The second most viewed content category was dance, with a total of 150.3 billion hashtag views.
The next few categories are:
Pranks – 54 billion
Fitness/sports – 43.3 billion
Home reno/DIY – 28.6 billion
Beauty/skincare – 21.8 billion
Fashion – 17.5 billion
Recipes/cooking – 12.9 billion
Life hacks/advice -8.3 billion
Pets – 7.5 billion
Outdoors -1.2 billion
While entertainment and dance videos monopolize TikTok users' time and interest, it is clear that they are willing to spend time watching videos on a broader range of topics nowadays.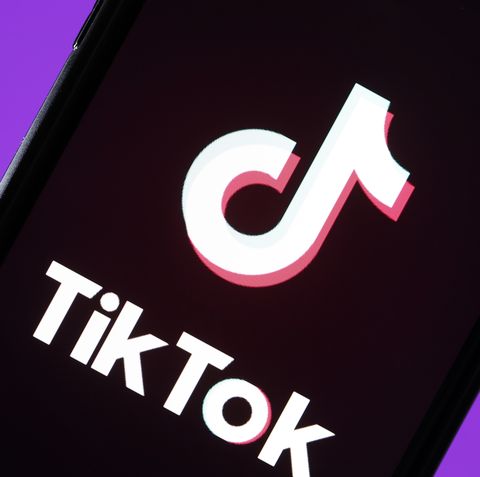 5. TikTok statistics on
App Store
TikTok is the most downloaded app on the Apple App Store, with 33 million downloads in a single quarter. The app strongly beats out YouTube, Instagram, WhatsApp, and Facebook Messenger, which round out the top five.
What's more, this is TikTok's fifth consecutive quarter as the most downloaded app on the Apple App Store. This means that not only is TikTok able to keep its current user base strong, but it's also constantly evolving to attract a new and growing user base.
But TikTok appears to be more popular among iPhone users than Android users – TikTok is 'only' the third-most downloaded app on Google Play, behind WhatsApp and Facebook Messenger.
6. TikTok in different Countries
TikTok app is currently available in 141 countries. It is in the top 25 overall in 135 of these countries.
However, although TikTok shows the app TikTok – Make Your Day as being available in 141 countries, it shows TikTok – Global Video Community as being in a further 13 countries. This means that some form of TikTok is available in 154 countries.
7. Statistics: TikTok users by age
10-19 : 32.5%
20-29 : 29.5%
30-39 : 16.4%
40-49 : 13.9%
50+ : 7.1%
This means that the TikTok userbase is aging up (so get on it now!).
8. Engagement Rates on TikTok
TikTok has the highest follower engagement rates across 100,000 user profiles.
Also Read:
What Is Social Media Engagement ? Why is it so Important ?
9. TikTok Statistics:
Time
How Much Time Do Users Spend on TikTok Daily on Average?
When it comes to the daily time spent on TikTok, users spend an average of 52 minutes per day on the app. So this means that people are using the social networking app daily either for creating and sharing short videos of themselves, or for watching the existing plethora of TikTok videos uploaded to the platform. Either way, they're doing it for almost an hour everyday.
10. TikTok Stats: Opens
A user opens the TikTok app 8 times per day.
11. Gen Z and TikTok
60% of TikTok users are Gen Zers. Gen Zers are trendsetters. Next year, 74 million people in the U.S. will be part of "Gen Z", which will make it the largest generation of all.
12. TikTok Languages
TikTok has truly entered the international stage and is now available in 39 languages.
Interestingly there seem to be differing opinions as to the number of languages available on TikTok. According to Wikipedia and several other online sources (including an earlier version of this article), TikTok comes in 75 languages.
However, TikTok's support states that "TikTok is currently available in 39 languages. You can change the language displayed in your TikTok app anytime."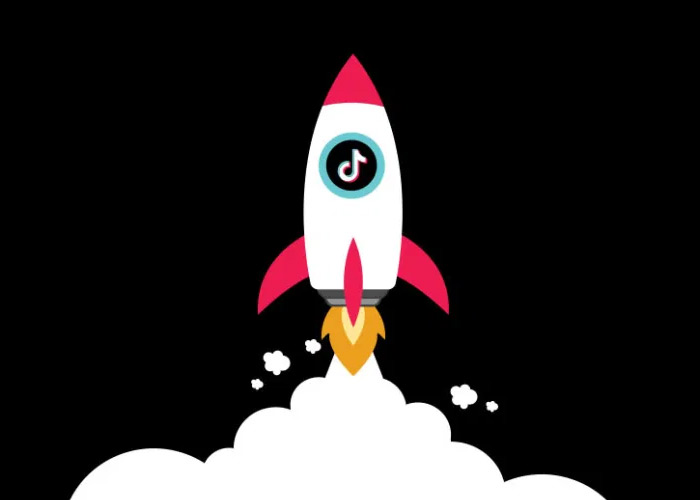 13. TikTok songs
A top trending song is typically a top trending song Spotify, as well. Illustrates the true influence of the platform. TikTok songs usually go viral.
14. Teenagers statistics
49% of Teenagers Have Used TikTok.
TikTok very much appeals to the young, although it seems to be keeping its audience as they age. While only 9% of US internet users claim to have used TikTok, 49% of teenagers claim to use the platform.