How 'Sincerely Jules' Parlayed Her 5.5M Instagram Followers Into Billabong's Most Successful Collab
For fashion lovers, Julie Sarinana, a.k.a Sincerely Jules, is considered one of the top "OG" influencers — and rightfully so. Sarinana launched her blog in 2009, years before Instagram became an easier (and more instantaneous) way to share one's content, visuals and inspiration. Today, Sarinana boasts over five and a half million followers on Instagram, who are fans of her personal style and aesthetic.
Last year, 'Sincerely Jules' launched a collaboration with surf-inspired Australian lifestyle and apparel brand Billabong, which was the largest and most successful collaboration in Billabong women's history. (A look at the collection, by the numbers: it was sold in over 185 retailers, including Nordstrom and Selfridges, and there was a 50% sell-through on Billabong.com in the first week.)
Now the retailer is looking to replicate this phenomenal success with a second collaboration with Sarinana that launched globally today, this time with an even more expanded range of items. Sarinana was in her element while designing the collection along with Billabong's team: she is a graduate of the Fashion Institute of Design & Merchandising and also honed her fashion design skills with her own private label, for years.
For the fashion influencer, this Billabong collaboration celebrates self-expression.
"Self-expression represents your own voice, there is no right or wrong. And of course, I see style as a form of self-expression, it's an art form. I want the concept of self-expression to inspire you to venture out of your comfort zone. Do it in a bold way and be daring."
That strong sense of self-expression has always been important to Sarinana, who has maintained her own voice throughout her career as an influencer and designer, while consistently staying true to her roots. She first burst on the scene in 2009, when fashion blogging was a novel concept — today, she is considered one of the top influencers in the world in terms of reach. I asked Sarinana how she filters out the noise and remains focused, when the influencer space has become much more crowded and competitive.
"I've always just listened to my heart and my gut — that has helped me grow and succeed."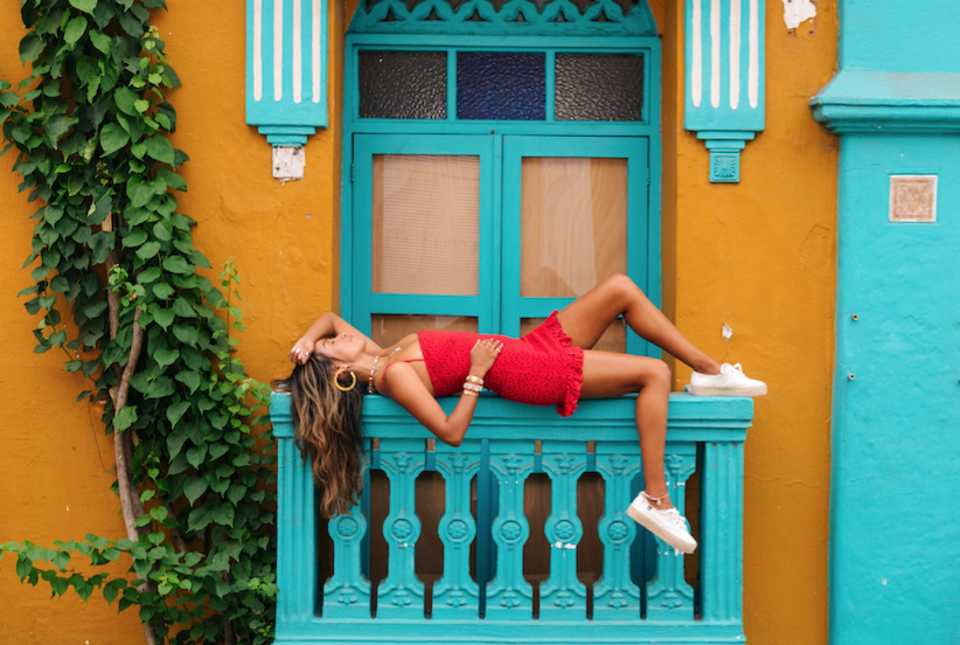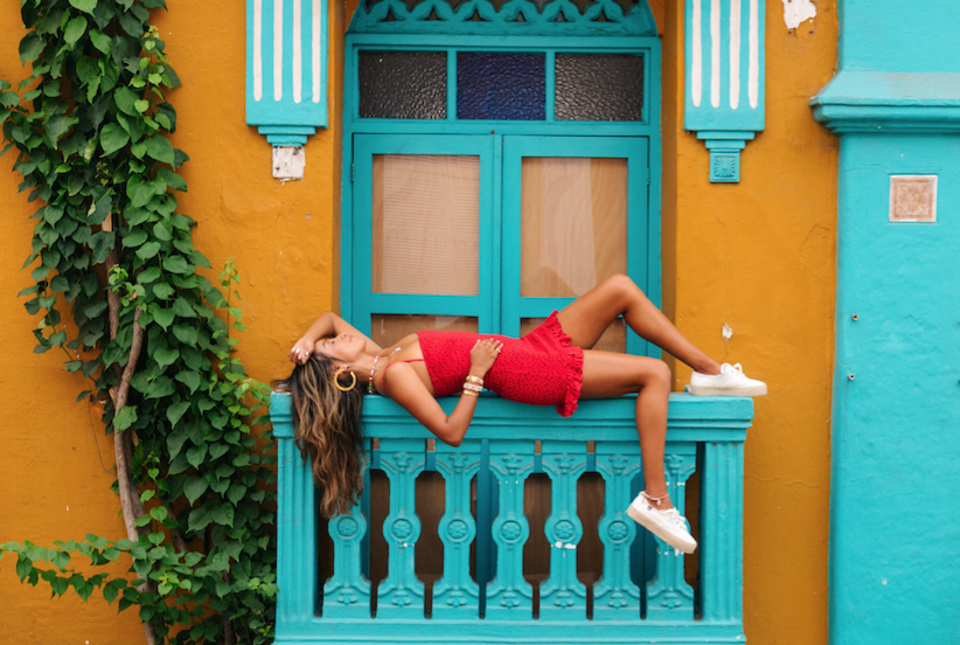 Part of staying true to herself and remaining authentic is sharing an inspirational photo and creating content on her Instagram feed, rather than speaking to the camera on Stories, which doesn't feel authentically her as a naturally shy person — even though she feels the pressure of her industry's expectations. After all, most of today's influencers produce tutorials on Instagram TV or speak into their phones on video.
Regardless, having launched in 2009 helped Sarinana authentically grow her following, by being real, engaging with her community of fans, cultivating connections, and staying true to her ethos of fashion and wanderlust: "I see it as a big community that we all get to support and be inspired by, so I'm very proud that I was at the forefront of it all because I've been able to help build a new generation of new creatives, entrepreneurs and young girls looking to take a similar path."
Her mantra has always famously been "Dream, Believe, Achieve."
"It's a beautiful reminder to us all that we can live our lives doing what we love. Dreaming big is free — anyone can do it. It takes courage, perseverance and hope, but being able to achieve your dreams has to come from you and how bad you want it," Sarinana shares. "I always want people to remember that they can do whatever they want, whenever they want, as long as they put in the time and effort, and surround themselves with people who believe in their dreams too."