Are you planning on getting verified on Instagram?
If so there are a few things you should know first. And most importantly, you should know that it's not as easy as you may think. Unlike other social media platforms, Instagram is a little pickier on who they grant that highly sought after verification badge to.
Here's how to increase your chances of getting that blue verified badge on your Instagram account with good PR and news publishing.
Perhaps you've just verified your YouTube channel or Facebook page and you're thinking, "What's the big deal? It was a piece of cake. Why should Instagram be any different?"
Well, my friend, as they say, "It's a whole different ball game."
So before you go applying for that Instagram verification badge (which is the easy part… it's getting the approval that's tough) you might want to get up to speed on a few strategies to make life just a bit easier.
And while there are many factors that play a role in whether or not Instagram deems you worthy of a verification badge… this article focuses on the top strategies that are the most effective.
Start with these and your chances of success will be greatly improved. Then you can worry about all the other "best practices" that go hand in hand with a top influencer status.
Be Interesting and Engaging
This goes without saying, but you'd be surprised how many people miss the mark with this one. We're talking Instagram here, but this is rule number 1 no matter what platform you are on.
Instagram only verifies accounts that have a reason to be verified. That means if you're just some average joe off the streets with a couple of followers… chances are you don't qualify to become Instagram verified.
It actually takes a lot of work to be interesting and grow a following on social media. The main reason being there are millions of other people trying to do the same thing you are.
How do you stand out? The answer… be interesting. But it's not enough to just be interesting. You have to be relevant as well. And that means that you have to actually post things that people want to read.
The easiest way to become relevant is to choose a specific niche to serve. It's not likely you'll become an influencer by posting about politics one day and trending outfits for pets the next day.
Unless of course you can find some clever way to tie the two together.
So if you want to develop a following on social media you've got to define your ideal audience. And it's wise to choose a niche that you have a lot of interest in yourself… scratch your own itch, as they say.
For one, it'll keep you interested over the long haul. And two, it'll likely lead to more opportunity for engagement, which is the second rule of an influencer… engage your audience.
Instagram will look at your account and determine how relevant it is according to your engagement. How much value do you provide to your audience? How do they respond to your content?
And it takes a lot more than your average "nice picture" comment. So as you grow your following think of ways to get your audience to engage with you.
Audience engagement and being interesting are really two sides of the same coin. If you've never heard the saying, "To become interesting, be interested," give it some thought.
You'll find that these are words to live by when it comes to building a following. Ask your audience questions about their problems and post content that gets them thinking more conversationally.
Your influencer status or personal brand will sore to new heights when you get your audience engaging with you.
So when you start building up your following, remember first… "When choosing a niche, scratch your own itch." And second… "To become interesting be interested."
Good PR and Publicity, The Most Important Part
Many influencers are looking for that shortcut to instant success. Well, it doesn't really exist. But the closest you can get to an actual shortcut is to study up on your Public Relations (PR).
The truth, however, is that you are most likely not capable of handling a strong PR presence on your own. You can get there, but like most things it takes practice, patience, and time to become good at it.
That's why you should consider working with a professional. Someone who has experience in PR and, more importantly, already has the right contacts in place.
When it comes to PR, it's the networking and building the right relationships that takes the most time.
Good PR will catapult you ahead of your average competition. Most influencers believe that they can do it all on social media. And you can, but it will take a lot longer… if it even happens at all.
To become a top-level influencer you need to have a presence in as many news platforms and media channels as possible.
And this is especially true with Instagram, in most cases, Instagram will deny your application to become verified if you don't have a presence elsewhere online.
That means it's a good idea to build up your PR and publicity first. And even more effective is to get articles published on news sites like Yahoo News, Yahoo Finance, Business Insider, or whatever popular sites fit your particular niche.
So if you're looking to get on the fast track to becoming an internet influencer status and get that prestigious Instagram verification, you should absolutely consider working with a PR professional.
It will help you stand out from the competition and shave years off your journey to the top.
Applying for Instagram Verification
So what happens when you've taken the time to grow your following… you've chosen a niche and you're extremely interesting… you've got a top-notch PR professional on your team and built massive followings on multiple platforms (including Instagram)… and your audience engagement is through the roof?
Well, now it's time for the easy part.
Just log into the Instagram account you want to verify and go to: settings=>account=>request verification
Then enter your information. Instagram will review your application and either approve or deny your request based on the authenticity and relevance of your account.
The Instagram Standard
Hopefully now you have a better idea of what it takes to become verified on Instagram. Chances are, if you are reading this, you may have already tried and got shot down.
Don't worry. It's not necessarily your fault. Instagram is just a little tougher with their verification process.
And if you're not ready to put in the time and effort to grow your following the authentic way as described above, you might want to find another career.
Essentially Instagram's tough verification process is a clever way of weeding out the people who don't have what it takes. It just makes their platform more prestigious and reputable to their users.
And it's why the influencers that do have the verification badge showcase it with pride.
---
What's the difference between publicity and PR?
Publicity and public relations are often wrongfully considered one and the same. In fact, publicity is just one aspect of public relations.
Publicity concerns a company, organization or individual's presence in the media. Forms of publicity include news stories, articles and event information. Publicity creates public awareness and attention around a brand, and publicists gain publicity for their clients by promoting.
Unlike public relations, publicity is used solely to attract attention. It differs from PR in the sense that public relations focuses on more than just public attention. The intent in public relations is to accomplish an organization's stated goals by sending strategic messages to the appropriate audiences in hopes of impacting their knowledge, behaviors or attitudes. In short, PR manages the overall reputation of the client while simultaneously building relationships among all of those who are affected by it. As a management function, PR focuses on building relationships and managing an image.
Although pitching a story, event or the latest development to the media is important in public relations, it isn't the only aspect of the job. In public relations, publicity is viewed as a way to gain the client media coverage in a cost-efficient and immediate manner. Saying that publicity is the same as public relations ignores the true goals and objectives of each discipline and fails to acknowledge the remaining responsibilities of a PR practitioner.
---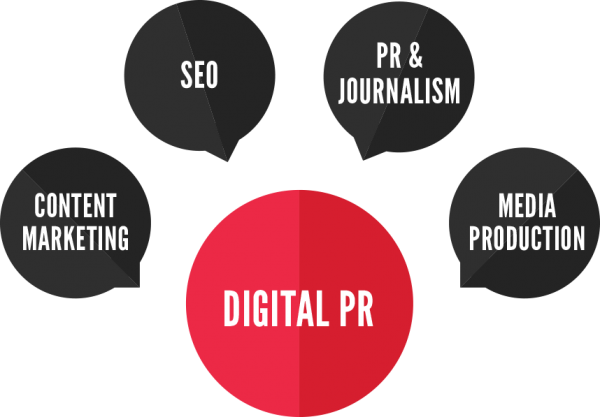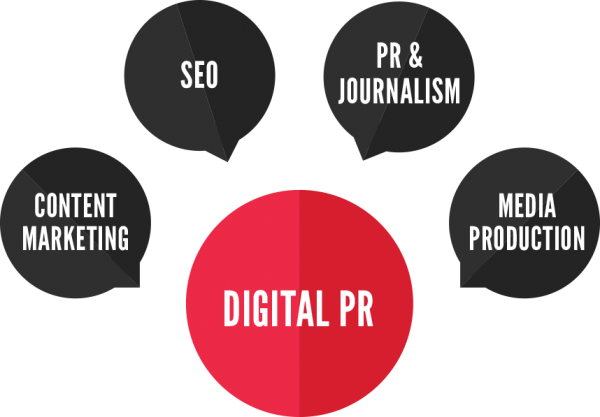 VIRLAN announced releasing of Digital PR ( Reportage ) in highly- visited news websites as the best technique for SEO and online advertising .