Blue Tick On Instagram And Facebook
For some, having a "blue tick" next to their names on Instagram and Facebook is a dream come true — something that they can, pardon the pun, tick off their bucket list.
Having a blue tick next to your social media handle is not just a status symbol; it also differentiates you from your competitors and acts as a stamp of approval. It's an accolade that shows you're red-carpet-worthy, and it's a badge of honor that people jump through hoops for.
But how do you get it?
This is one of the questions I'm asked most often as the founder of an international PR agency. Many of my clients, from e-commerce entrepreneurs to celebrity Instagrammers, have increased their chances of earning this long-desired status symbol in these five ways.
1. Make Headlines
The blue tick is a sign that you're a public figure or a global brand that people know about.
Having news stories published about you that easily show up in a quick Google search is the most important criterion for building your blue tick worthiness.
Unfortunately, paying a newswire service to publish your press release on sites' RSS feeds and having the same press release syndicated across news outlets doesn't cut it. The media stories need to be real and written by journalists.
Make sure the story you pitch to journalists is truly newsworthy. If it's engaging enough, it has the ability to go viral, and it could be picked up by other media outlets — an added bonus. If you're not sure how to craft a pitch, consider engaging a publicist who can create a newsworthy angle and who has strong international media contacts.
Aim to get your story in at least five different top publications before even considering applying for your verified badge.
Facebook's verification application currently requires you to post links to media coverage that you have received, while Instagram states that the account must be "featured in multiple news sources."
2. Report False Accounts
A verified badge proves that your page is the official one for you or your company, and it indicates that others that replicate your name and images are fraudsters. Therefore, it's important to report such pages immediately to let Instagram and Facebook know that copycat accounts exist. This can strengthen your case for verification even more.
The blue tick is a sign that you are the legitimate company or person that you say you are. In the digital world we live in, filled with smoke and filters, reassuring your audience that they are not being catfished and increasing their level of trust in you or your brand is essential.
For influencers, a blue tick also can give you a new level of authority, which means that advertisers may be willing to pay you more for sponsored posts.
3. Don't Bend The Rules
Think you can outsmart Instagram and Facebook? Think again.
If you have paid for followers, held loop giveaways (partnering with other businesses to form a collective prize pool and encouraging people to like your page in exchange for an entry in the drawing) or have pushed the boundaries in any other way, Instagram and Facebook will know about it.
Be sure that you are adhering to the verified badge requirements on your profile page. For example, don't include "add me" links to other social media accounts in your Instagram profile.
When it comes to applying for verification, playing by the rule book is essential to increasing your chances.
4. Be Authentic
Show that you're a real person or brand by sharing valuable, original content and posting frequently. Accounts that are filled with only memes and no photos aren't likely to get verified.
Ensure that your posts connect with your audience — publish eye-capturing content that your followers would like to engage with and share. Don't make each post about selling your product or service; make sure you have a mix of topics. After all, you wouldn't buy a magazine that was filled with just advertisements. To attract more followers who may be interested in your content, incorporate relevant hashtags into your post while also tagging your location.
5. Make Sure Your Profile Is Complete
Go through your profile and double-check that it's complete — you need to have an about section or bio and a profile photo, as well as at least one post. Also ensure that your account is active and public.
Page verification may just be the tick of approval that you need to help your sales soar and get potential customers across the finish line. Without a blue tick, consumers may be wary when engaging with you or your brand, especially if there are other unofficial accounts that may cause confusion.
---
Insta-famous Malaysian baker loses Instagram account to hackers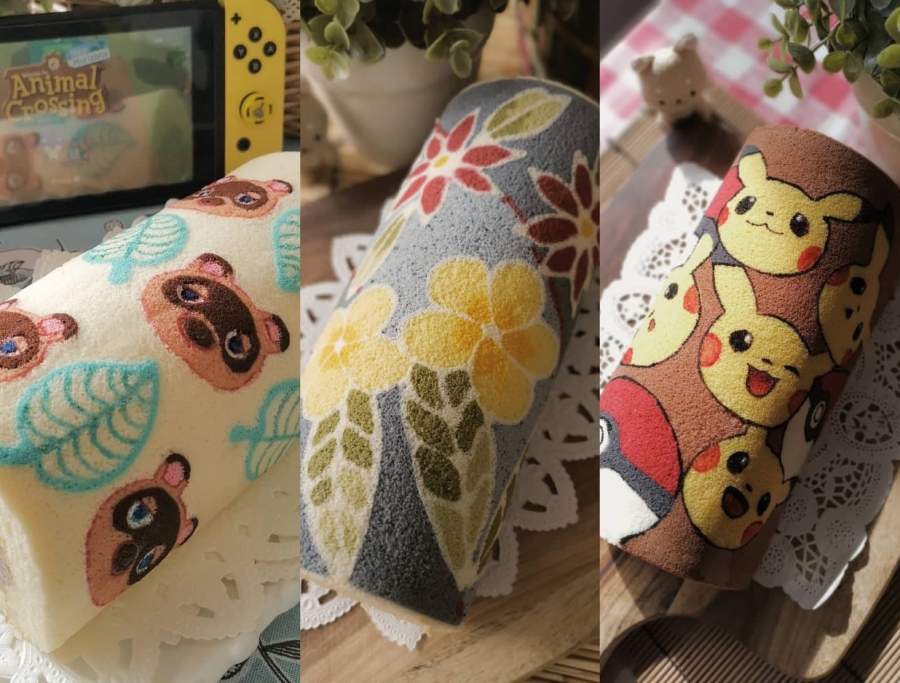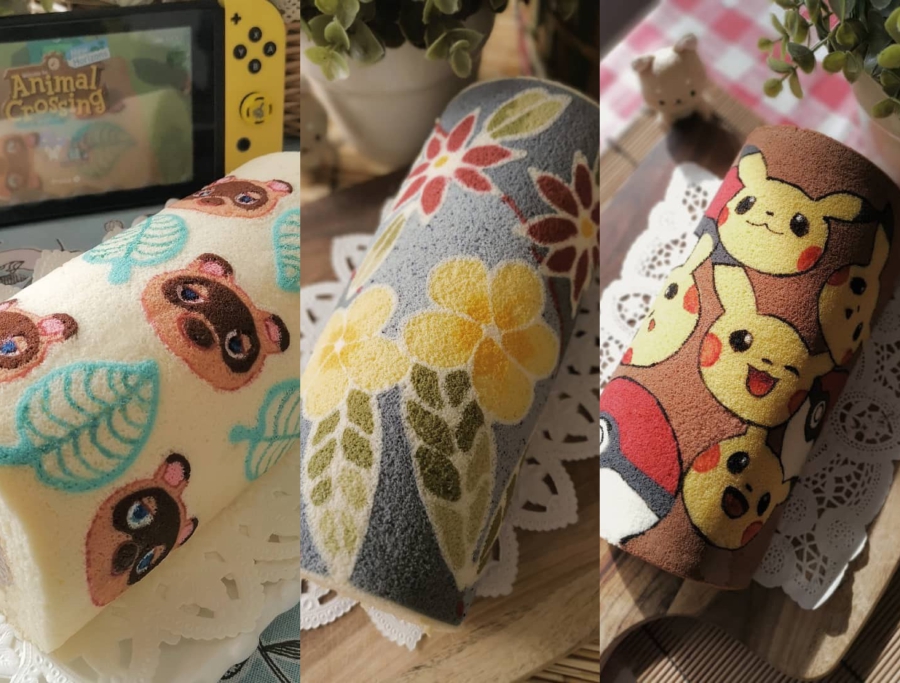 KUALA LUMPUR: Keem Ooi, a self-taught baker who had dazzled social media users with her imaginative cakes and desserts, found herself the target of hackers recently when she tried to get her Instagram account verified.
Blue Tick On Instagram And Facebook
As a result, her Instagram account @keempossible, which at last count had close to 60,000 followers, had every single one of its images deleted.
Ooi, who is a piano and vocal teacher, gained prominence when her baking creations, featuring intricate hand-drawn patterns and designs, went viral recently.
Among the designs which captured the public's imagination were those of games characters such as Animal Crossings' Tom Nook and Pokemon's Pikachu, which she did based on suggestions by her children.
Ooi's creations rose in popularity during the Movement Control Order (MCO) period, when both local and international Instagram users flocked to hit the 'follow' button on the 50-year-old's account.
Her Instagram account, which she had used since 2015 to share her baking creations and also to advertise her pay-to-view tutorial videos, shot up to more than 58,000 followers in the space of just a few months.
Given her newfound popularity, Ooi's friends suggested that she should seek to have her account verified by Instagram.
"I had been gaining followers steadily due to my postings. My friends told me that it should make me eligible
for verification, which would earn me a 'blue tick' on my Instagram profile.
"As such, I began making the necessary steps.
My friends who've had their accounts verified by Instagram told me that it could take between three and four months," she said.
Instagram allows users to request for the highly sought after 'blue tick' badge usually given to elite content creators, rising brands and such.
Users would only need to register with their full name and attach valid identification documents. Little, however, is known on the approval process to gain the 'blue tick'.
Blue Tick On Instagram And Facebook
On Tuesday, Ooi received a direct message (DM) in her inbox which appeared as if it came from Instagram. The message said in order to get her account verified, she needed to click on a provided link to verify her email address and thus confirm the verification process.
Assuming that there was nothing out of the ordinary, Ooi did as instructed.
A happy Ooi then shared the news with her friend and showed her a screen capture of the DM from 'Instagram'.
Her joy quickly turned to apprehension when her friend, who has already been verified, told her that Instagram would not directly contact users on the process. Instead, the verified badge should appear automatically once her request has been approved.
With the help of her daughter, Ooi quickly logged out from her social media accounts and reset her passwords.
"When I checked my email there was an unusual login detected in Turkey.
"That was when my daughter checked my account from her device and saw that while my account, display picture and username was still there, all the images had been wiped out," she said.
Ooi then turned to her social media friends for help to report the account in order to gain access. She managed to get a new backup account to reconnect with customers who had ordered pastries from her.
"I learned that when your account is hacked, the only method for you to regain access is to have other users report the account," she said.
Ooi said the incident was a huge setback for her, as she had only just embarked on a business venture.
"The account is really important to me. I was just starting to create work relationships and just started my work with a brand as their collaboration partner.
"Thankfully, there are a few orders of pastries left which I had been receiving during the MCO, but my customers can still contact me via my backup account @keempossible02 or via Facebook, by searching keem.ooi," she said.
Ooi said it was odd as to how the hacker had managed to zero in on her request for a verification badge when she had previously sent the request directly to Instagram.
She had previously planned to create more tutorial videos on baking tips with the help of her daughter, Luna Lorrain who will be in charge of the editing.
Both mother and daughter now, however, have to focus on getting back her account and all its deleted images.
So far, most of her followers have been helping Ooi by reporting the account to Instagram. The social media platform has in turn taken down the username and account.
"Hopefully, after the reports made by my friends, I can regain access to my Instagram account. Someone told me of their own similar experience and how they were able to regain access to the account after a week," she said.